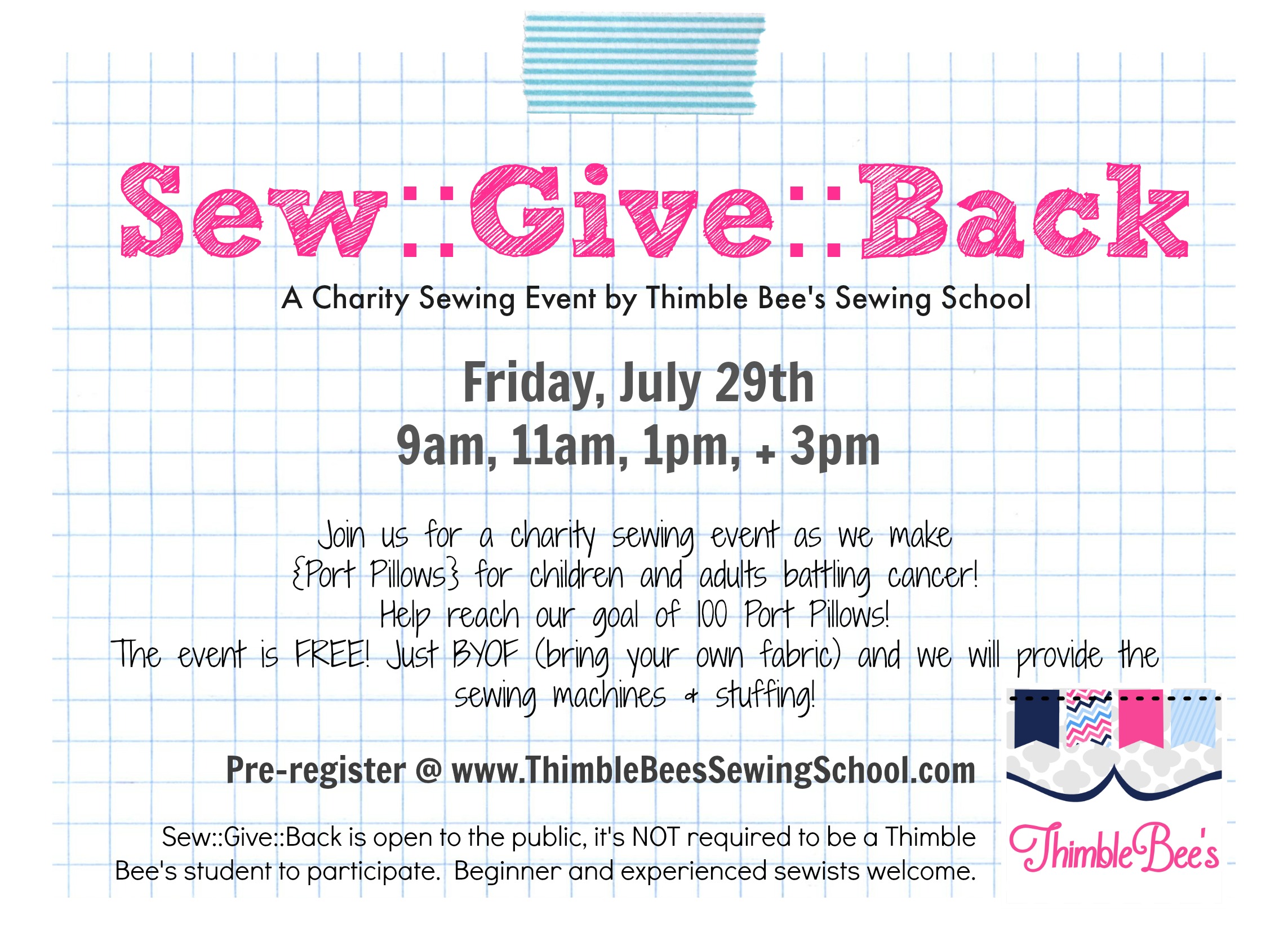 Who is the charity recipient?
Photo Credit: Charlotte Observer
This year's Sew::Give::Back recipients are Carolinas Healthcare patients who are currently battling cancer.  To read more about how port-pillows came to be click here to read the article from the Charlotte Observer.
How do I participate?
Amanda Rosen will be joining us for the event this summer!  She will be sharing her story of how she created the port pillow and how it's helping cancer patients across the nation.  Stop in to meet her and have the chance to sew for a greater purpose.  This event is free and open to the public. Every participant at Sew::Give::Back will receive a sewing kit with everything to complete one project for charity.  Our goal this year is to make 100 port pillows by the end of the day, July 29th.  All skill levels are welcome from children to adults, beginner to advanced.  Don't sew?  Not a problem, you can cut fabric, measure, iron, or package completed port pillows.  We hope to see you there!
Register below so we will know to expect you!
Friday, July 29th @ 9am, 11am, 1pm, or 3pm
Would you like to bring your own fabric?  You will need (makes appx. 4 port pillows):
1/4 yard of 44″/45″ wide cotton fabric (fun & brightly colored prints preferred)
1/2 yard of sew-in velcro
Register Here: