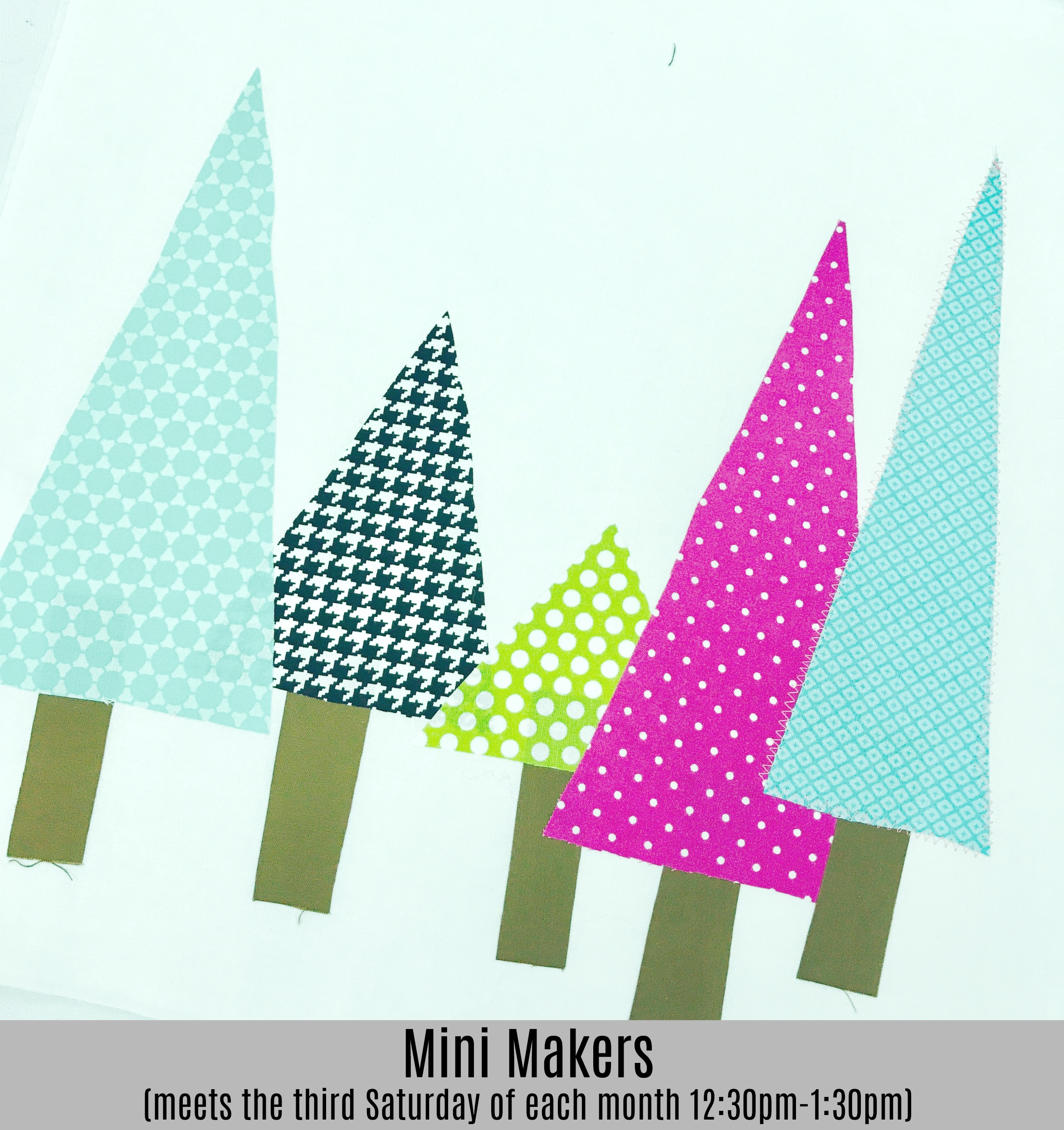 Ages: Kindergarten-2nd grade
This class introduces young creatives to sewing basics including hand-sewing techniques and various sewing applications.  Projects will vary but include: pillows, wall hangings, hats, bags, etc.
We meet the third Saturday of each month from 12:30pm-1:30pm (Sept-May).
Monthly Tuition: $35 per student  (Pre-registration is required)
Sewing Is Art
2018/2019 Schedule: Tues @ 6pm-7pm, Wed @ 3:30pm, Thurs @ 4:45pm, + Sat @11:30am
Pre-requisite: Learn Your Machine
Ages: 7 years old (and 2nd grade)
Sewing Is Art is intended to introduce students to a wide variety of sewing techniques + genres such as quilting, paper piecing, applique, etc.  Students are encouraged to exercise their creative freedom in every project.  Projects vary but will include wall hangings, handbags, and pillows.  These are certain to be treasured keepsakes for years to come!
This is not just a project-producing class, but a skill-developing opportunity.  Students meet once weekly for 60 minute sewing lesson.  New students can join our program at any time throughout the year as long as space allows.  Program runs Sept-May. (*We require a 30 day notice for early withdrawal.)
Students are provided with a speed controlled sewing machine and all necessary sewing tools during class-time.  Students are responsible for providing their own materials and notions.  You will be given a supply list upon registration.
Monthly Tuition: $72.00