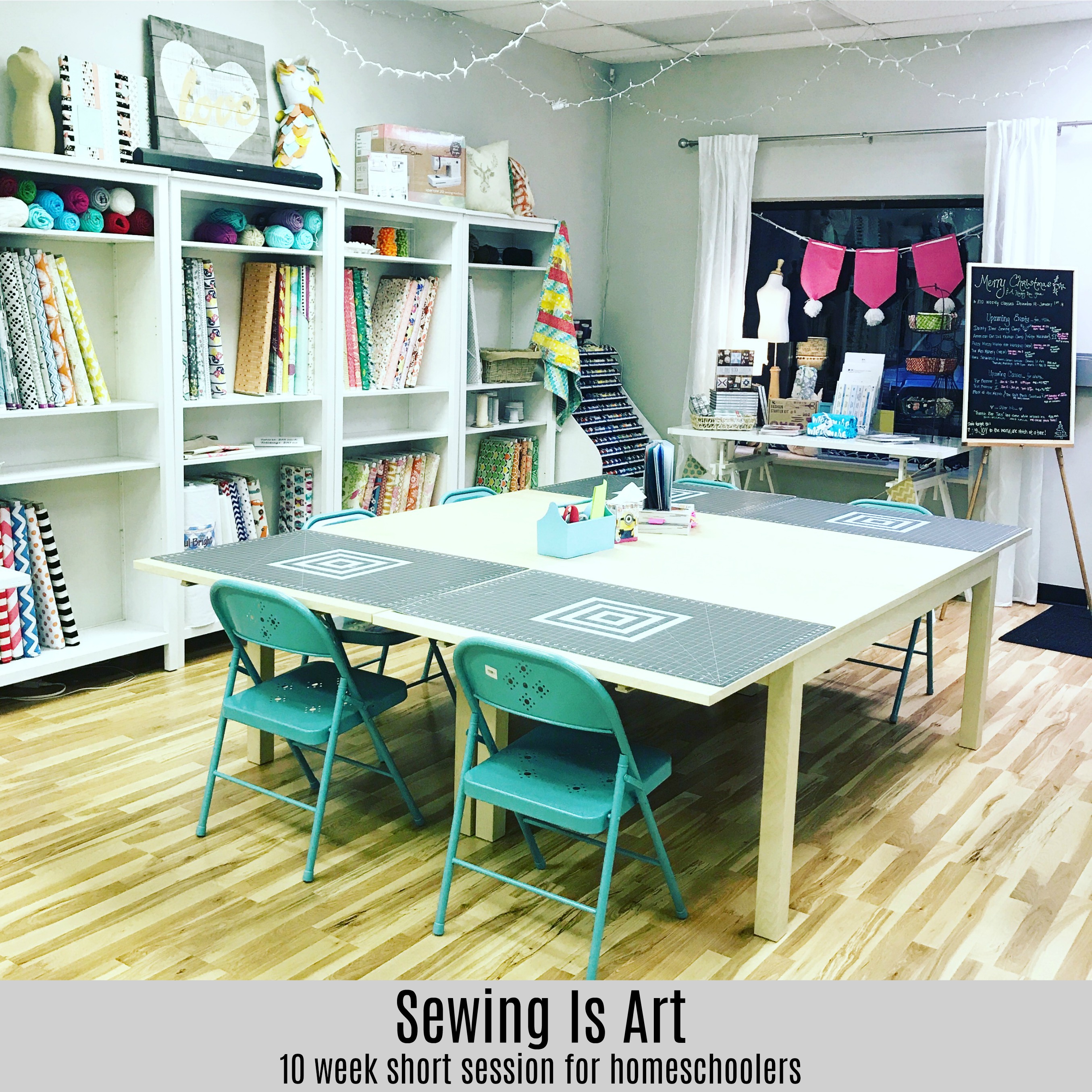 Ages/Experience: 8+ years old/beginners
Pre-Requisite: Learn Your Machine
Fall 2018 Session: September 6 – November 8
Time: Thursdays 10:30am-11:45am
Cost: $225 (each student will be provided with a sewing machine and sewing tools during classtime – students will be responsible for providing their own fabrics/materials.)
Missed Classes: We realize missed classes are sometimes unavoidable due to sickness, vacation, etc. As a courtesy Thimble Bee's offers students one makeup class per session. Makeup classes are being held Thursday, November 15 (Fall session).
Discounts: Refer a friend (or sibling!) and receive a 10% discount on registration.
Class Size: Seats are strictly limited. Class is capped at six students.
Projects: Sewing Is Art is a creative based approach to teaching young children the basics of sewing. Students will enjoy making a variety of projects such as simple pillows, bags, wall hangings ,etc. Students will receive a materials list prior to their first class.