Congrats on registering your child for their first sewing lesson! We are excited to have them join us at the Learn To Sew Series. I decided to create a post for parents who are new to the sewing world–to help guide you as you prepare your student for class. I've included a printable PDF of the supply list at the end of this post.
First, you will need to make a trip to Hobby Lobby or Joann's to purchase materials for your child's first project. Students will be making a simple side satchel (bag), pictured below.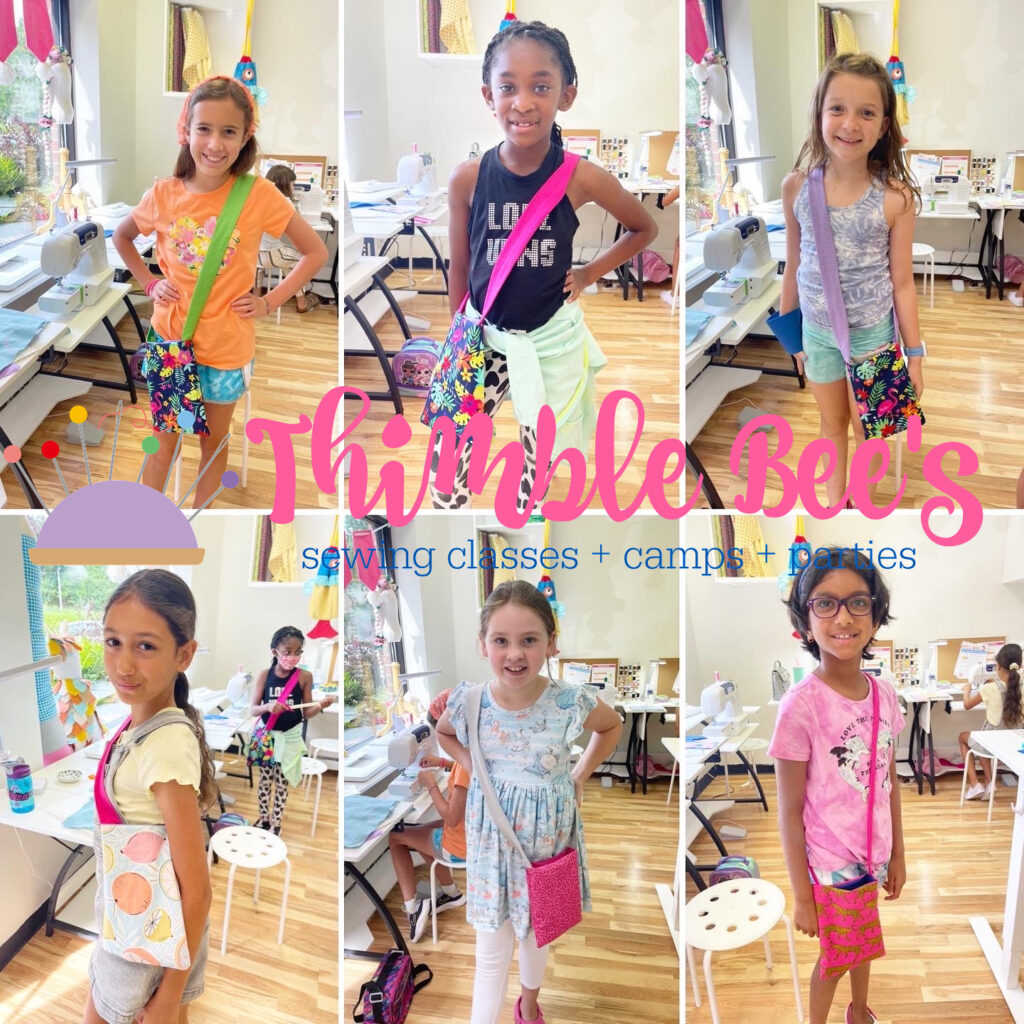 You will need to look for 100% cotton fabrics. You can find this information by looking at the label on the top of the bolt (a bolt is the cardboard tube the fabric is wrapped around). The bolt will tell you the type of fabric, the width of the fabric, and other helpful info such as how to wash/care for your fabric. You will need one fabric for the outside of the bag + the strap. You'll need a second fabric for the lining (inside) of the bag.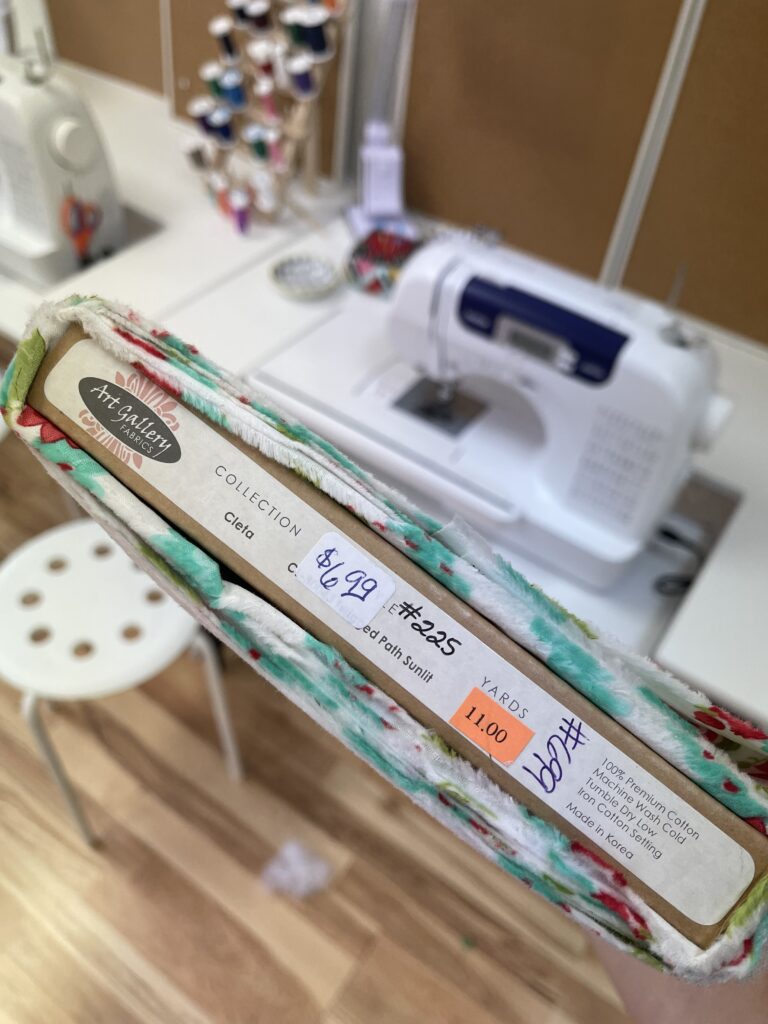 Once you decide which fabrics you're using you will need to have the fabric cut. You will need: fabric #1: 5/8 yd., fabric #2: 1/2 yd.
Next, you'll need to shop for notions. Notions are the supplies you'll need above and beyond the fabric. Items such as elastic, zippers, buttons, snaps, thread, etc. For this project you'll only need one notion: one spool of ALL PURPOSE thread. Make sure the label on top of your thread says ALL PURPOSE. You'll need to choose a color that nicely blends with your fabrics.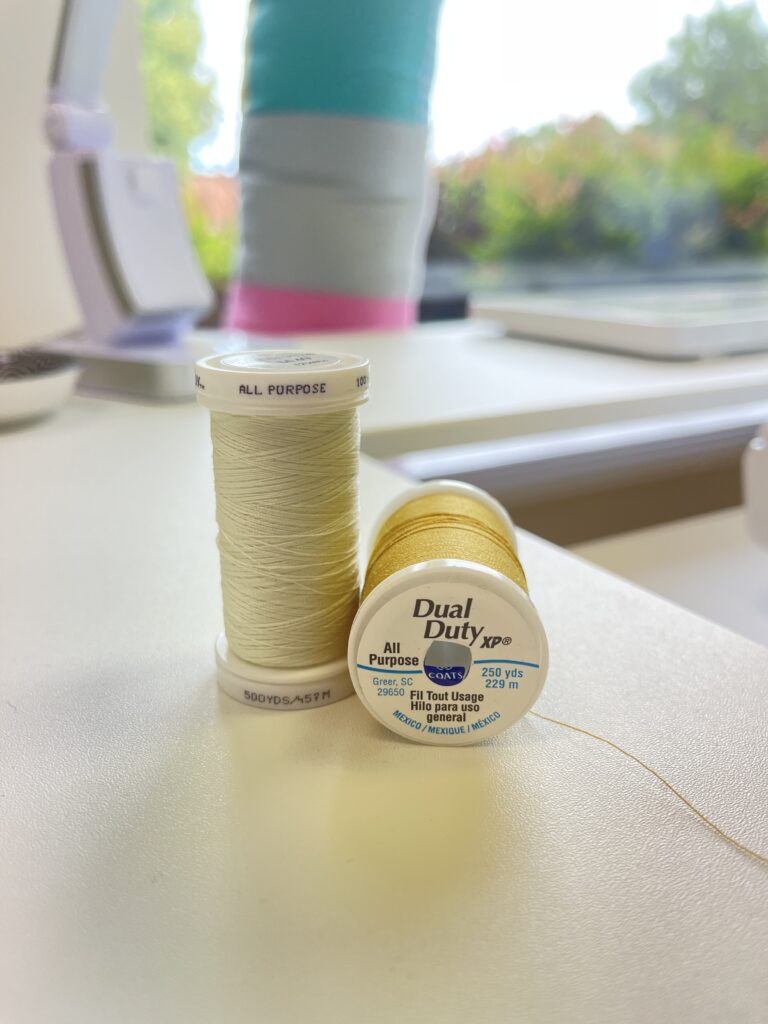 And that's it, you're student is all set for class. Students will need to be prepared with their fabrics by their second lesson. I've included a printable pdf of the supply list below:
Of course, if you have any questions feel free to text or email me. Looking forward to meeting you soon!
~Mrs. Jen