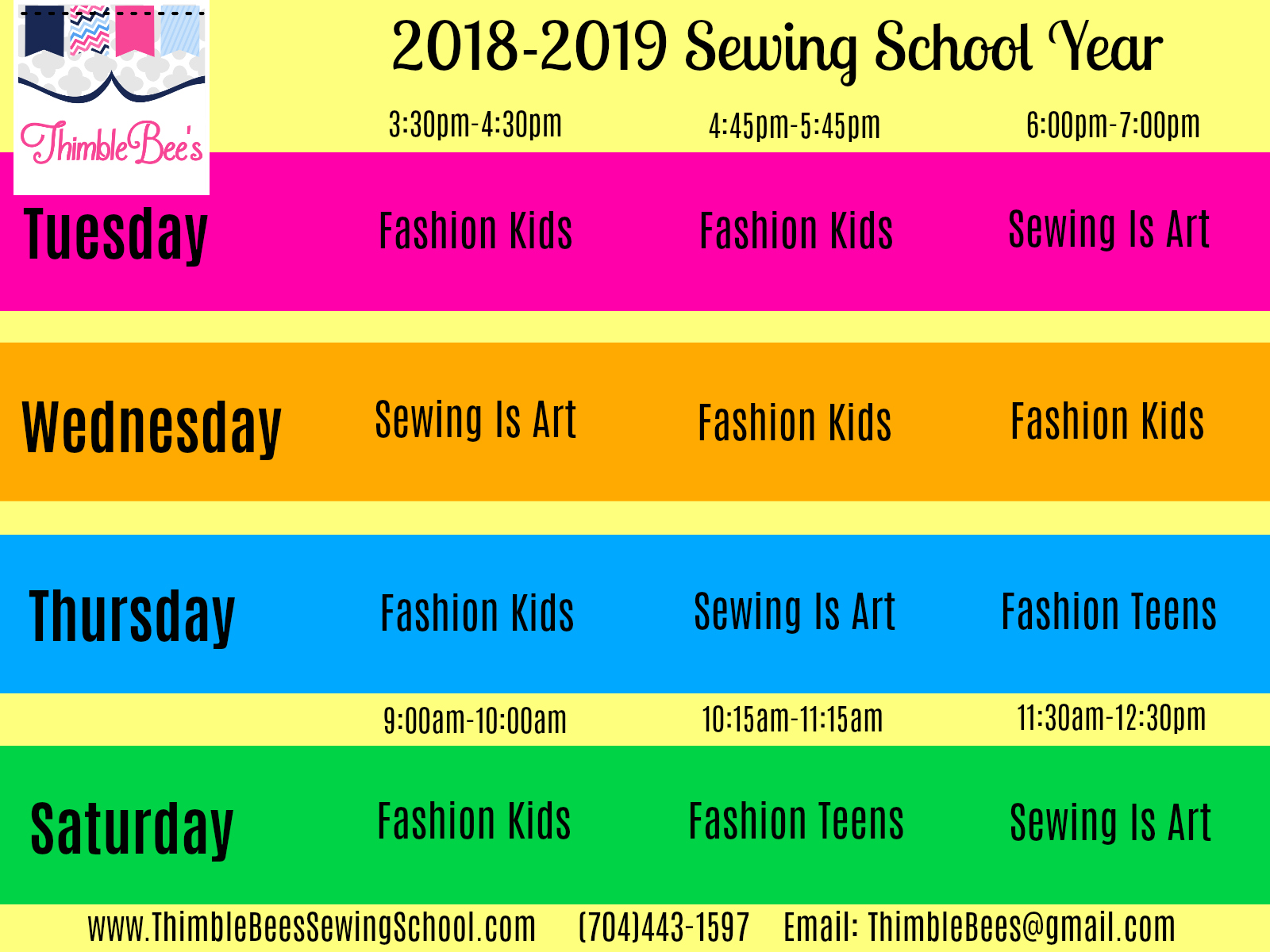 We are so excited to release our 2018-2019 Sewing School Year schedule!
The Fall semester begins Tuesday, September 4, 2018 and concludes Saturday, June 1, 2019.
Seats are reserved on a first-come first-serve basis.
Registration Fee: $50 due annually
Monthly Tuition: $72 (due on the first of each month)
Commitment: We require a 30 day notice for early withdrawal from the sewing program. Tuition will be due during this timeframe.
Fashion Kids: Ages 7-13 (projects will vary based on student's skill level)
Fashion Teens: Ages 11-17 (projects will vary based on student's skill level)
Sewing Is Art: Ages 7+ (beginner + intermediate projects available)