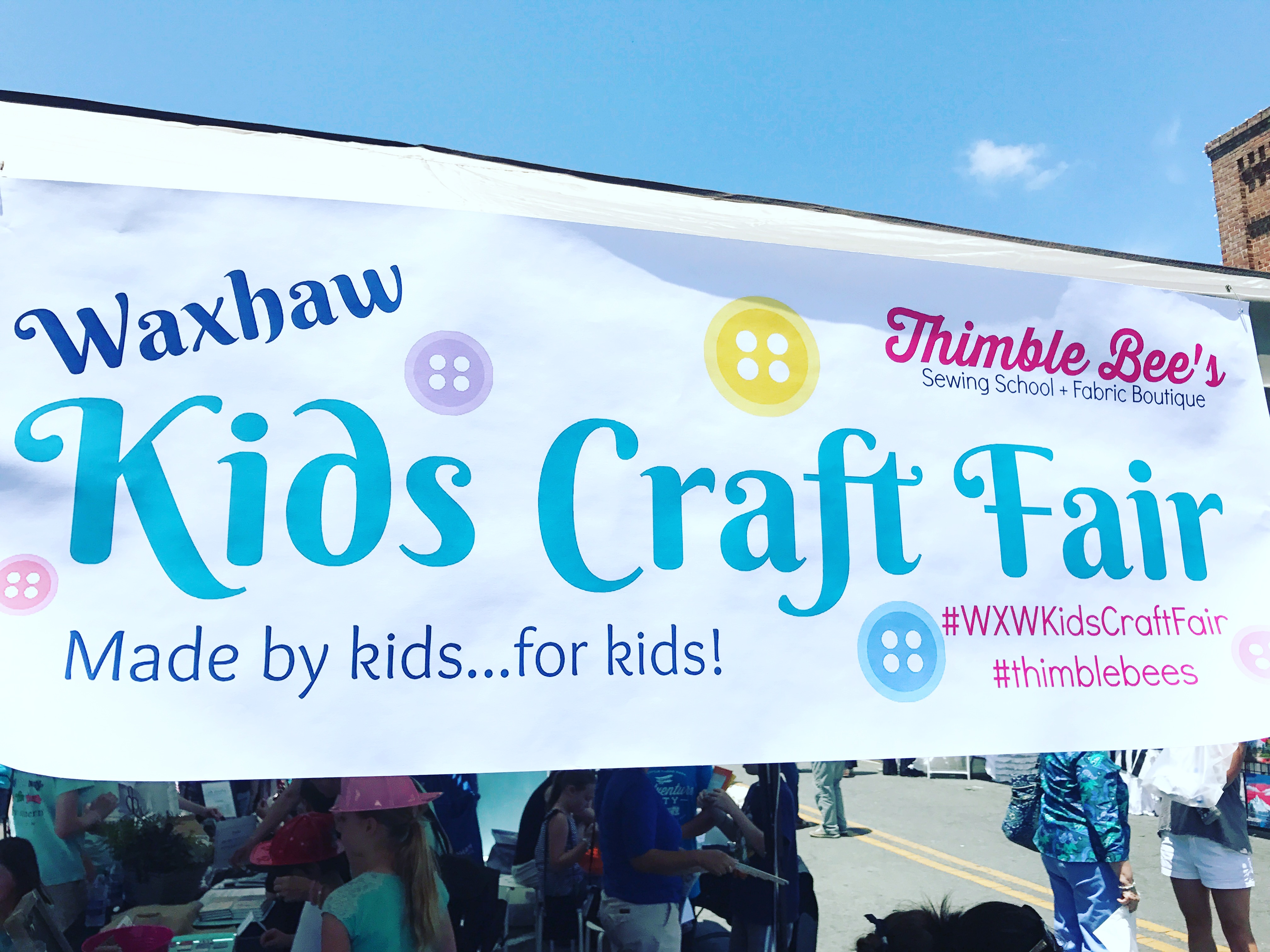 This weekend was AWESOME! I'm so proud of these young creators for their incredible job at the Kids Craft Fair!

E and O with their handmade creations…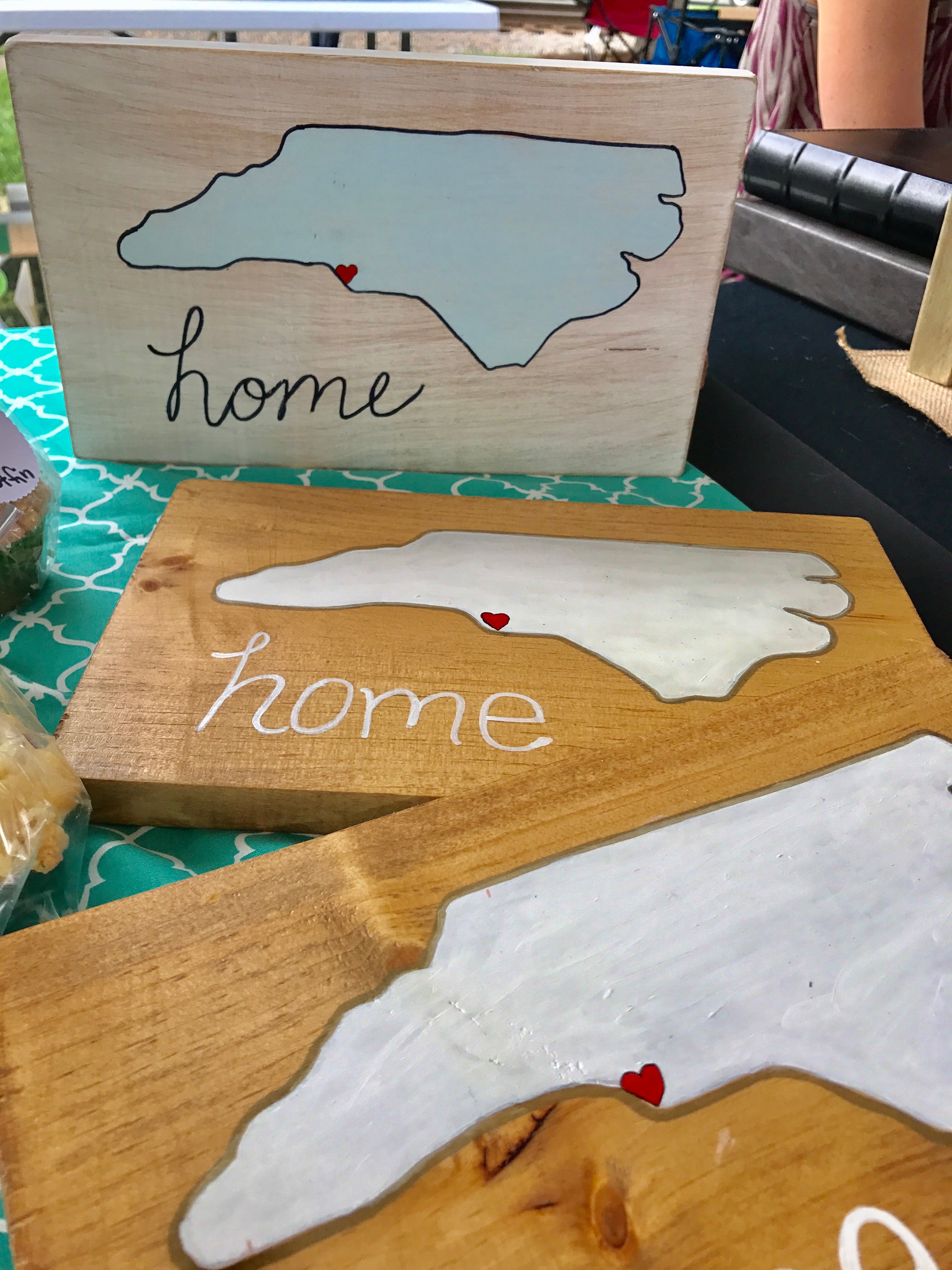 Handpainted NC signs…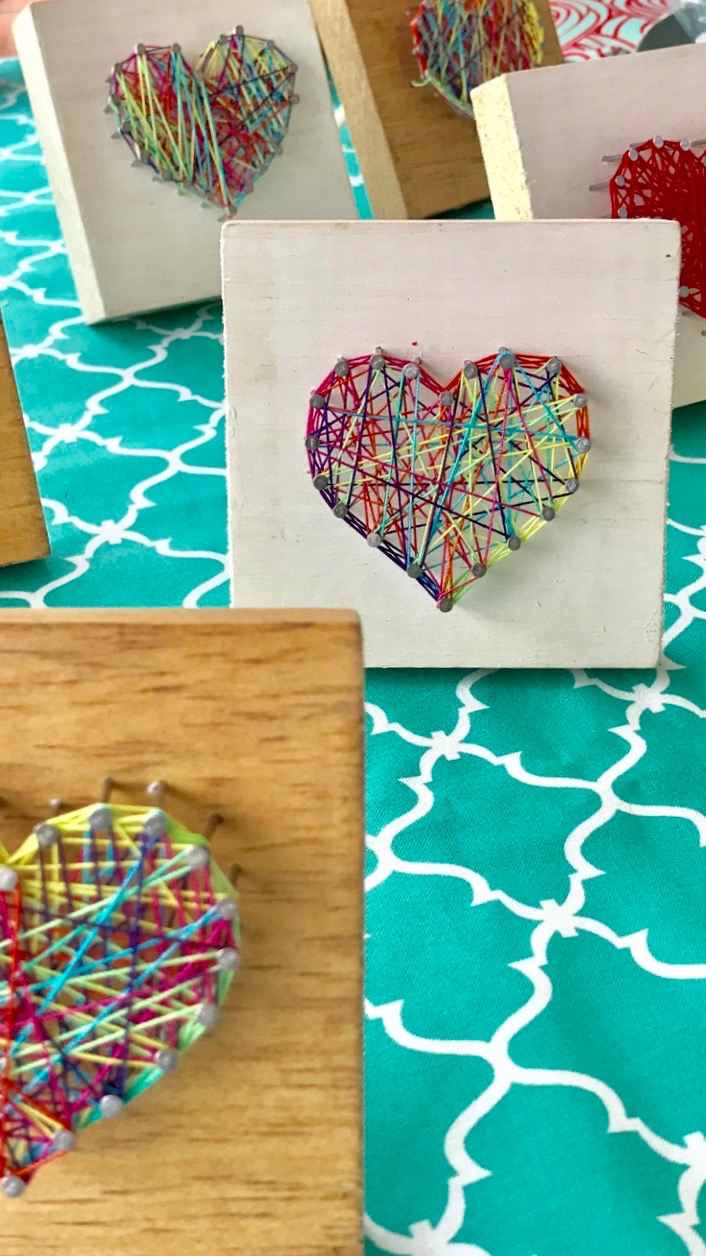 String heARTs….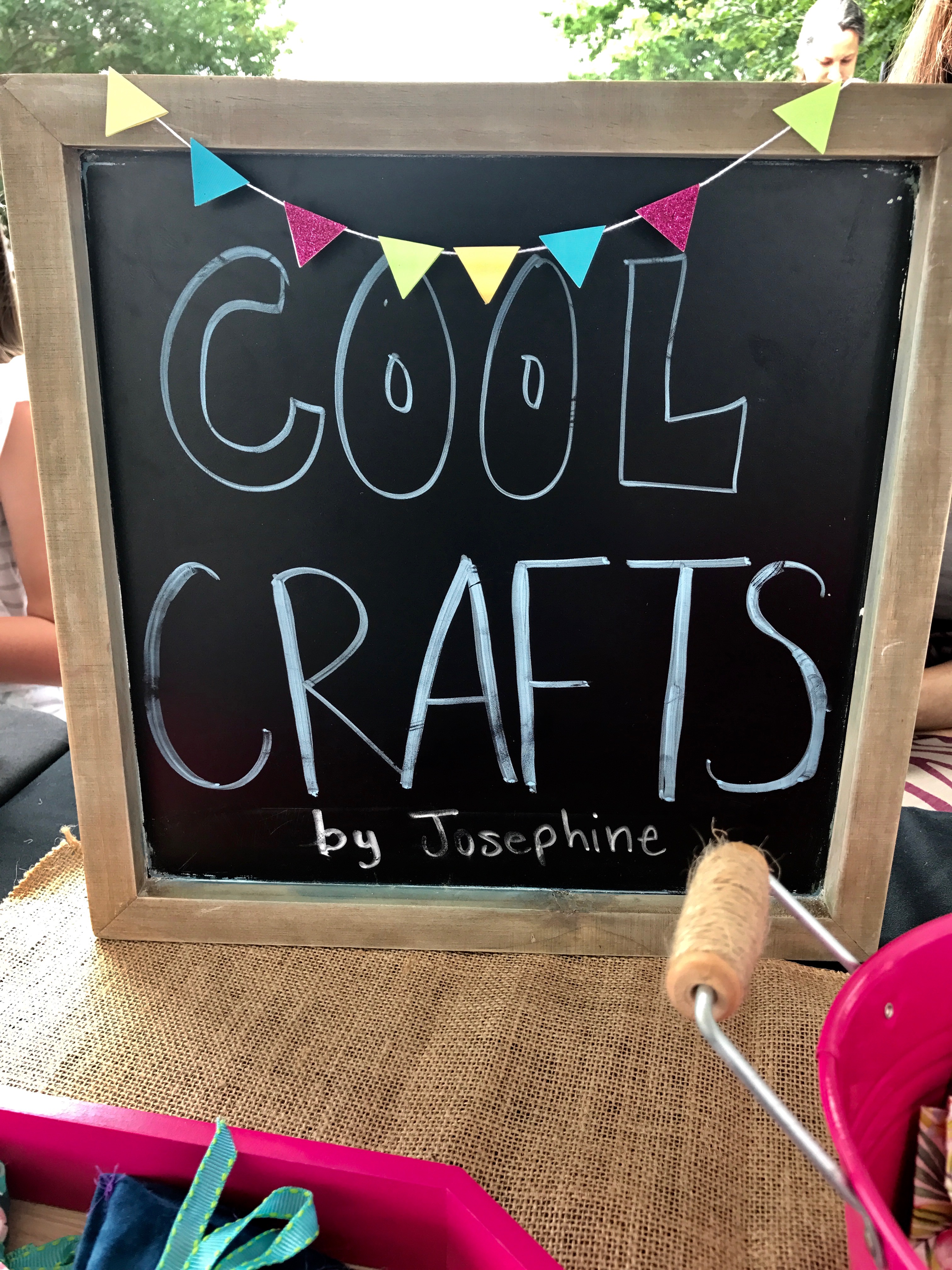 Cool Crafts by Josephine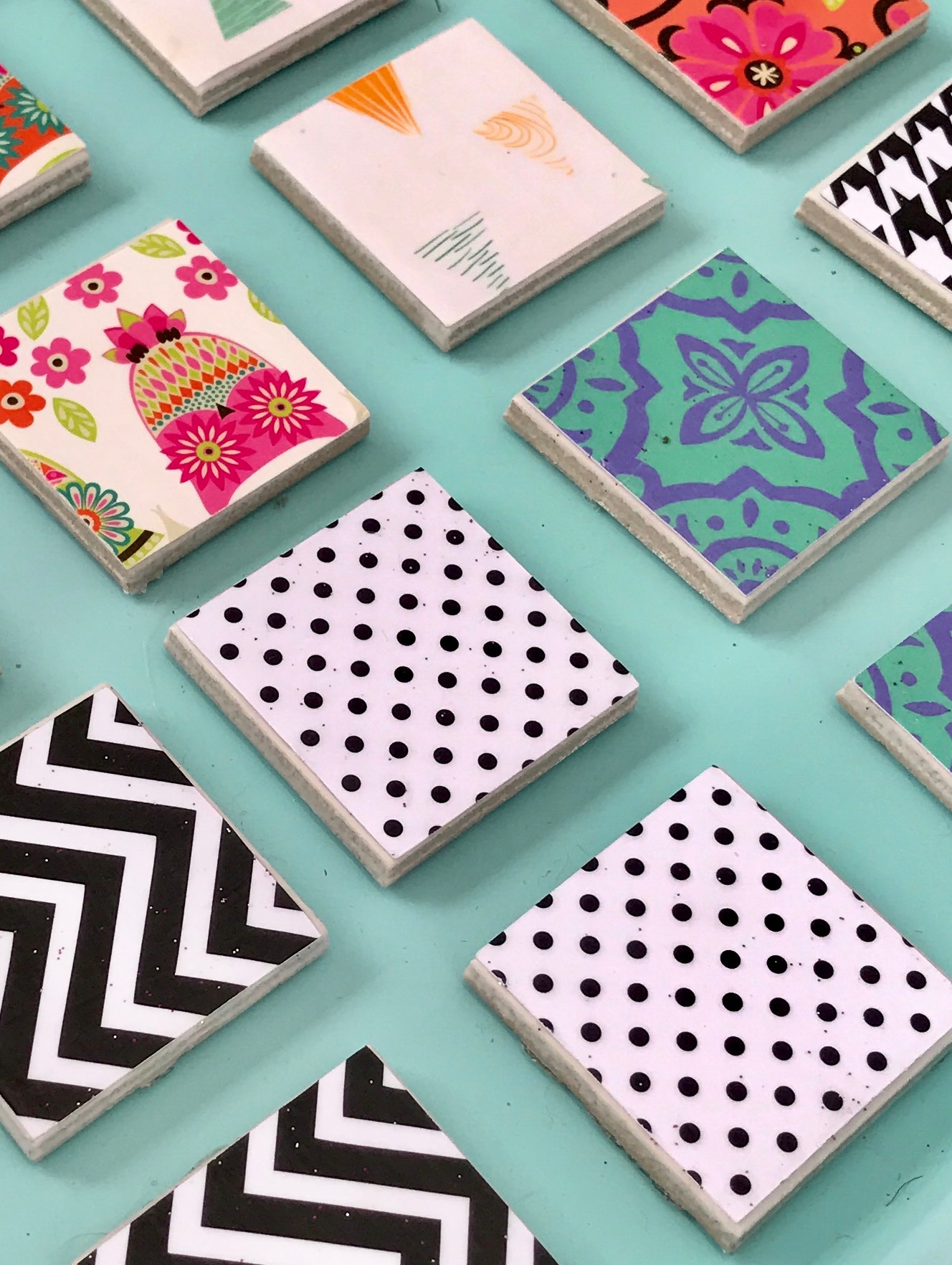 Cutesy magnets…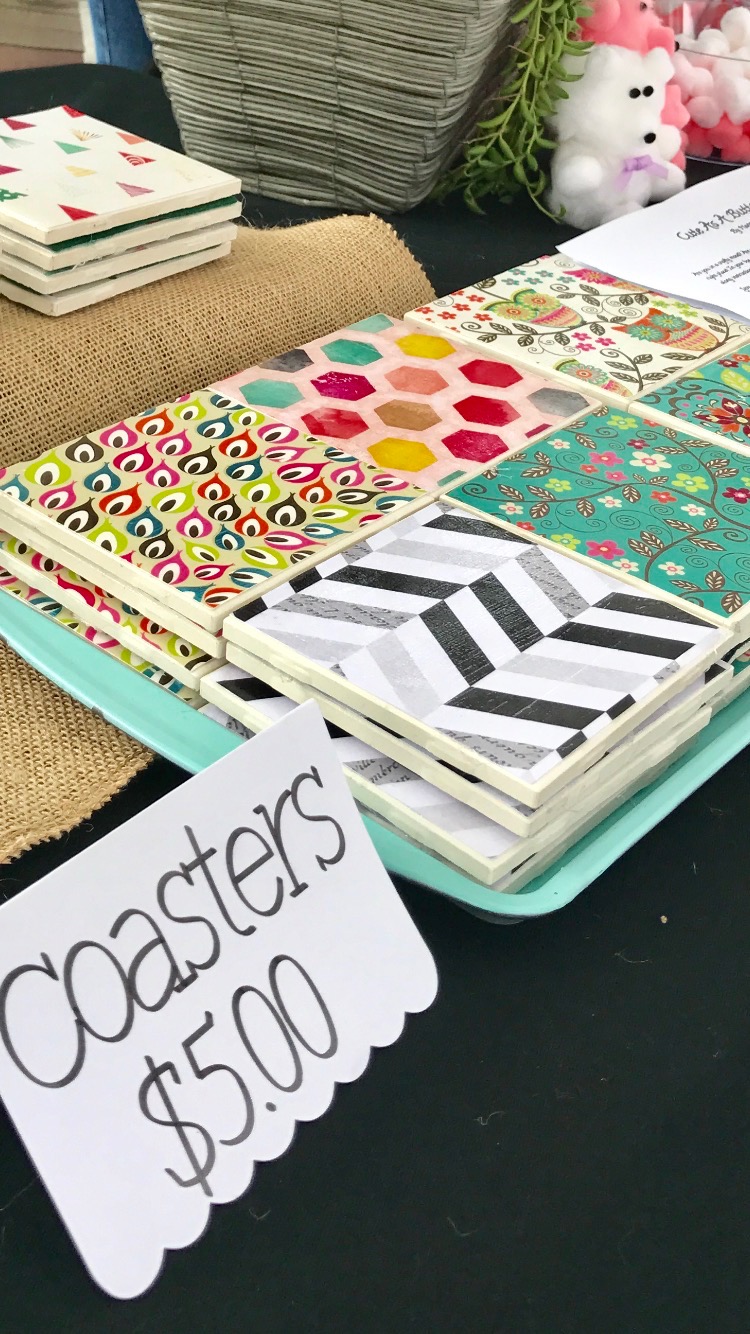 And coordinating coasters…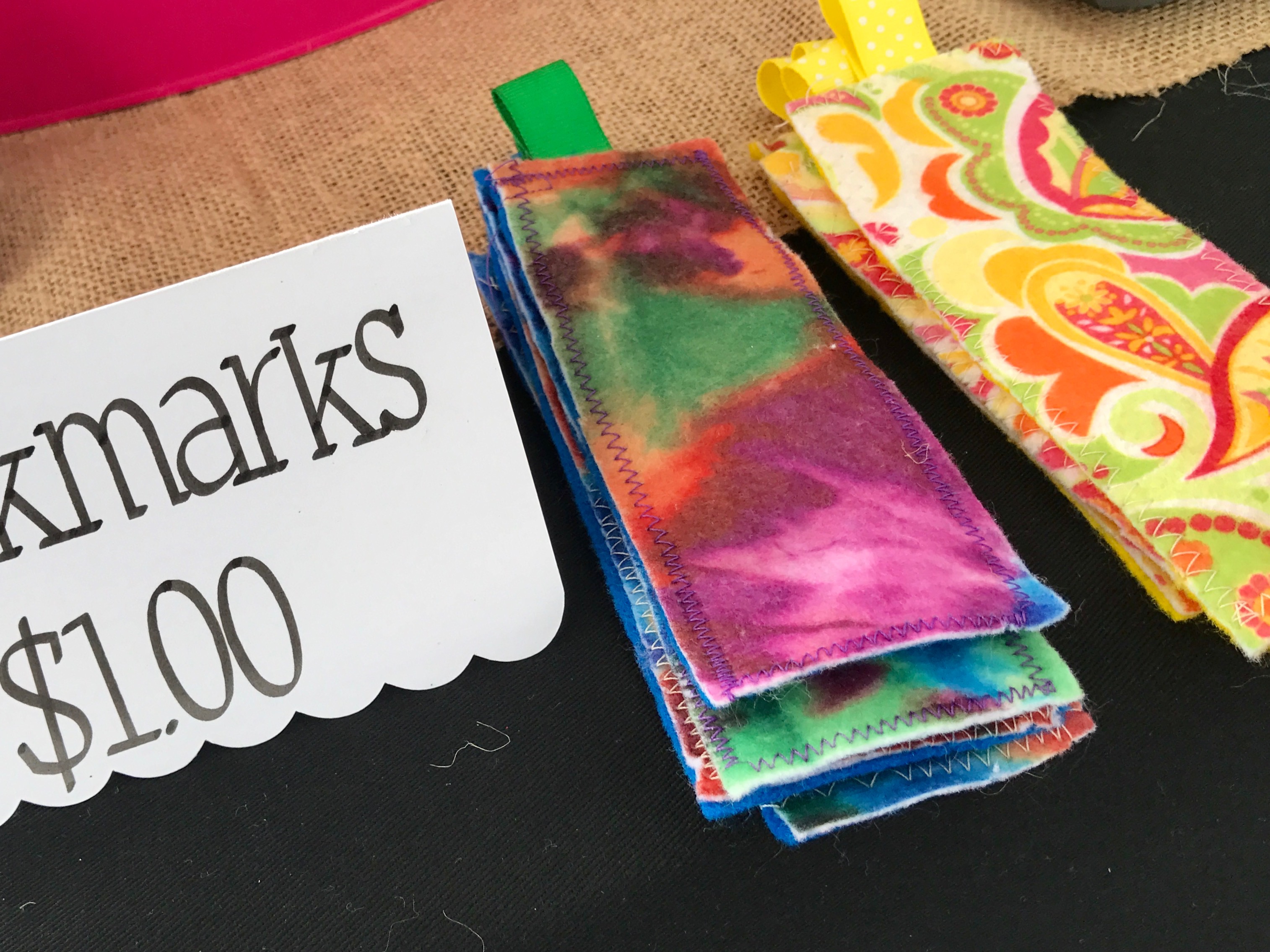 Bookmarks…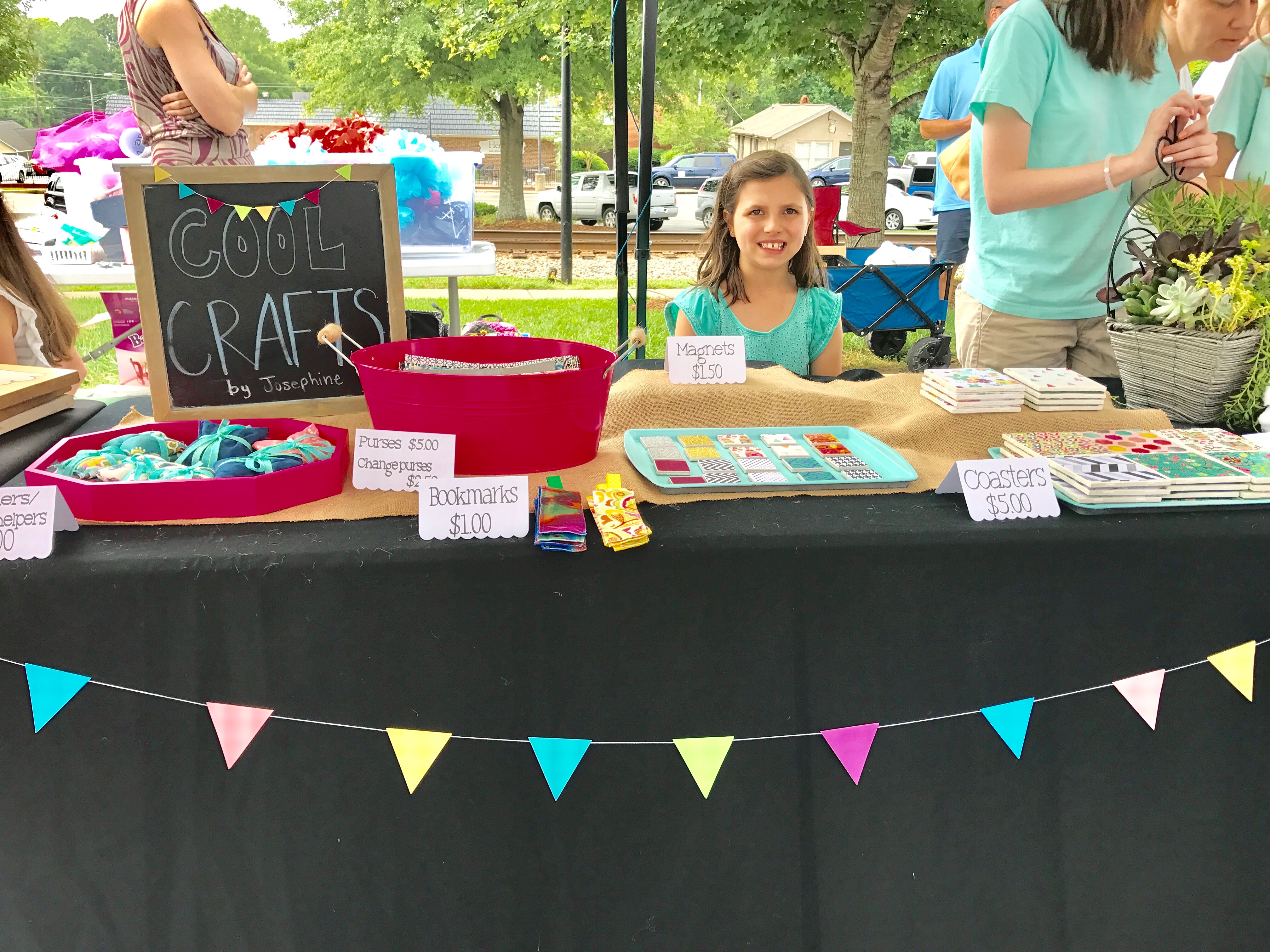 Sweet Josephine with her table…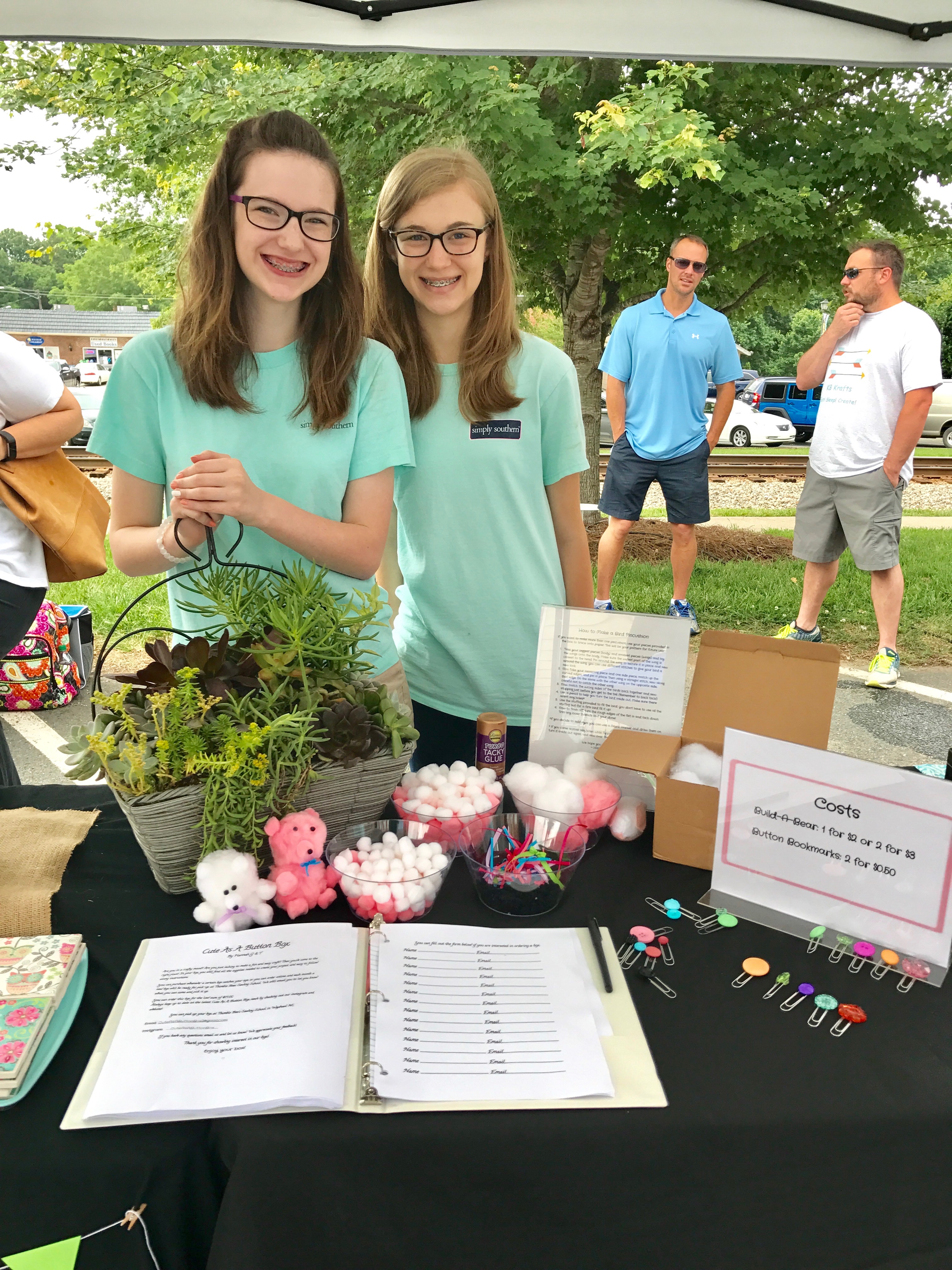 Cute As A Button with their build a bear craft kits and button paper clips…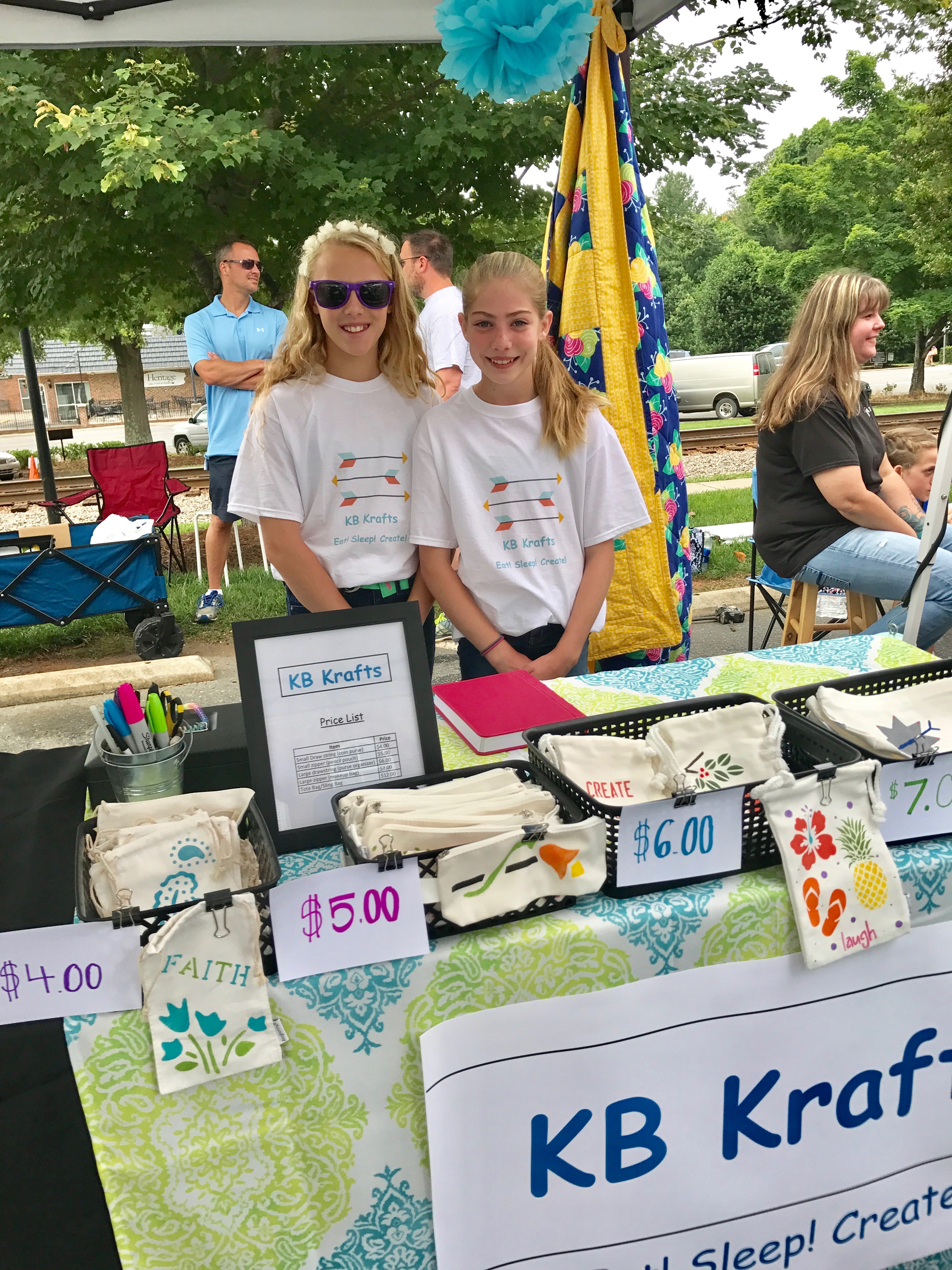 KB Crafts with their handpainted bags…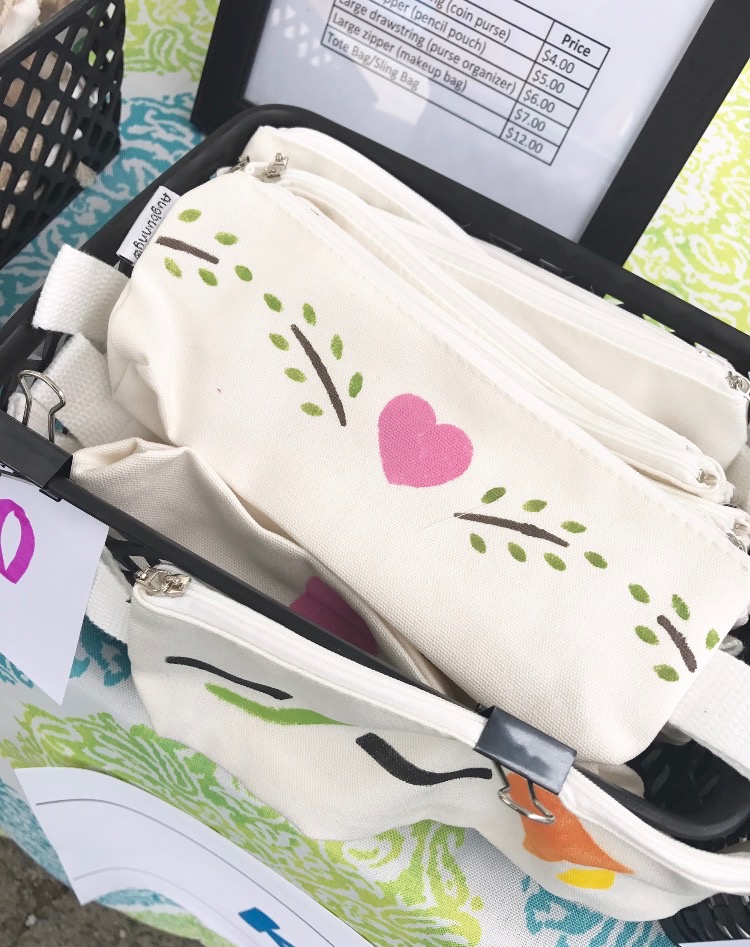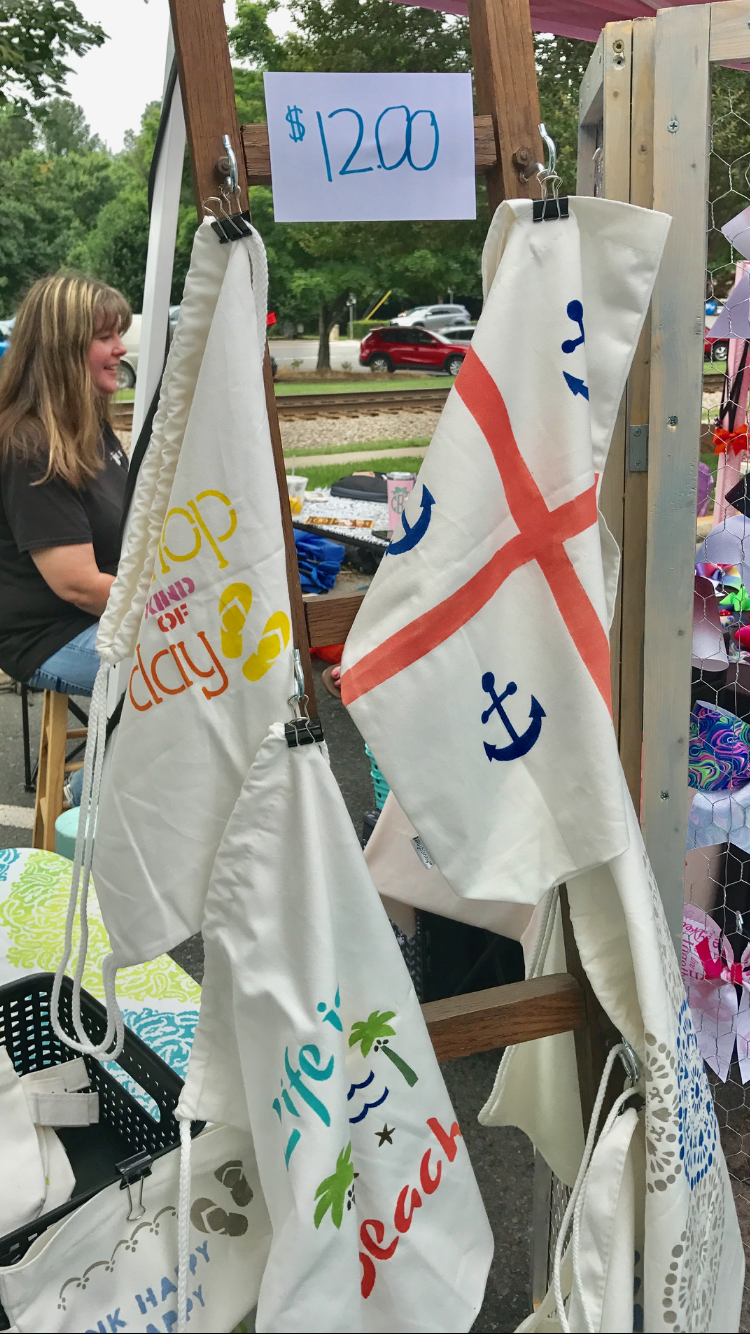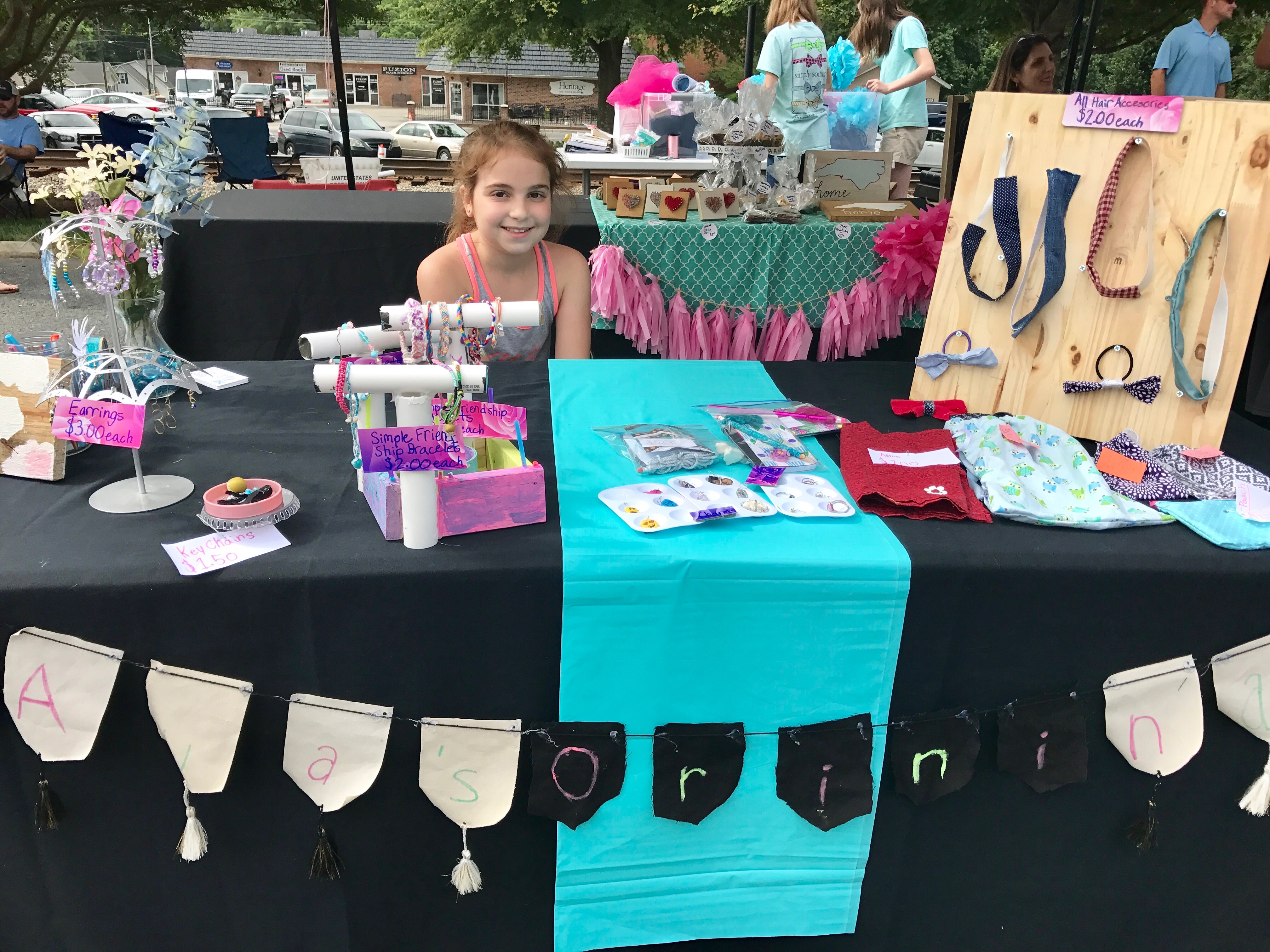 Ava's Originals

Friendship bracelets…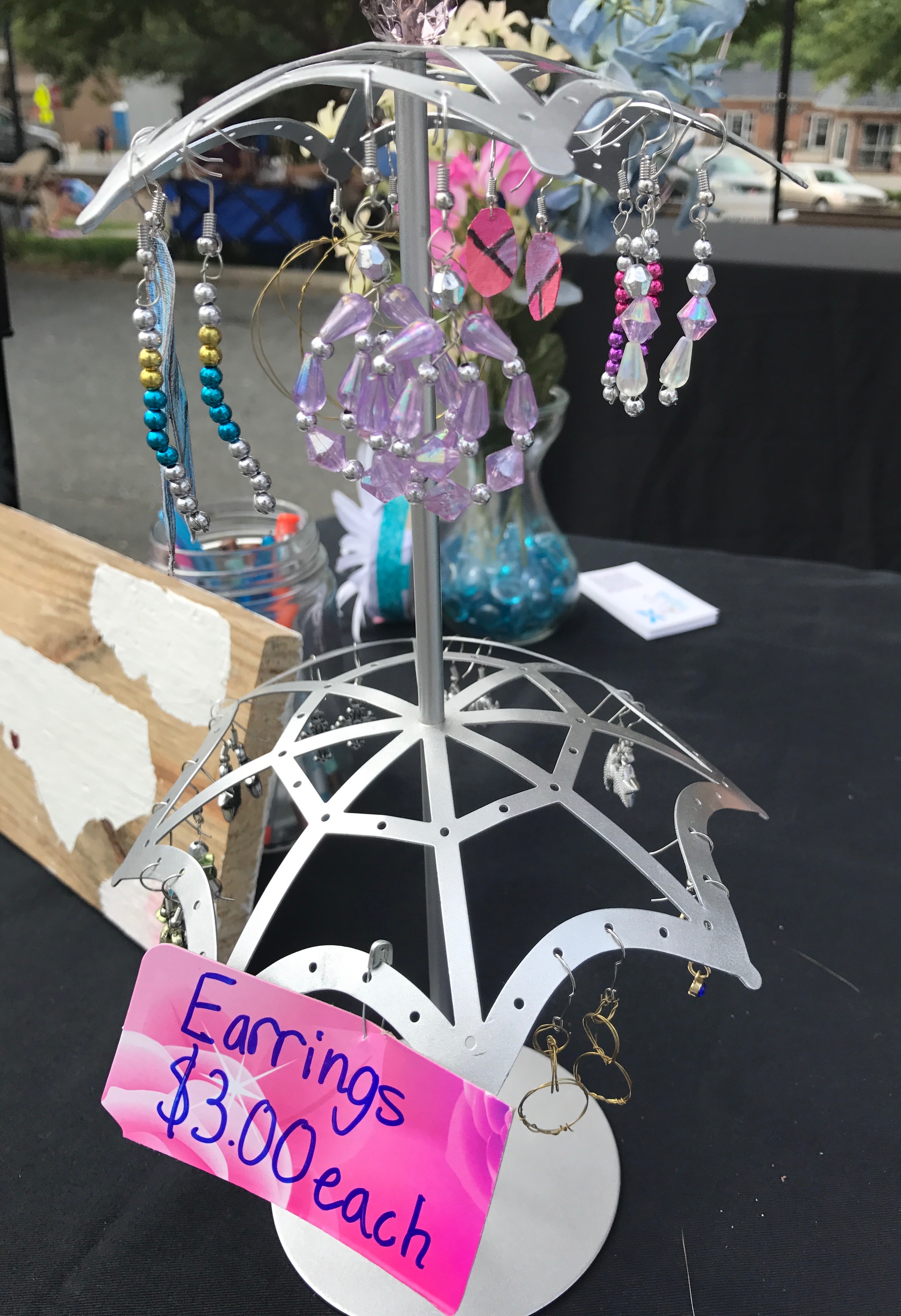 Handmade earrings…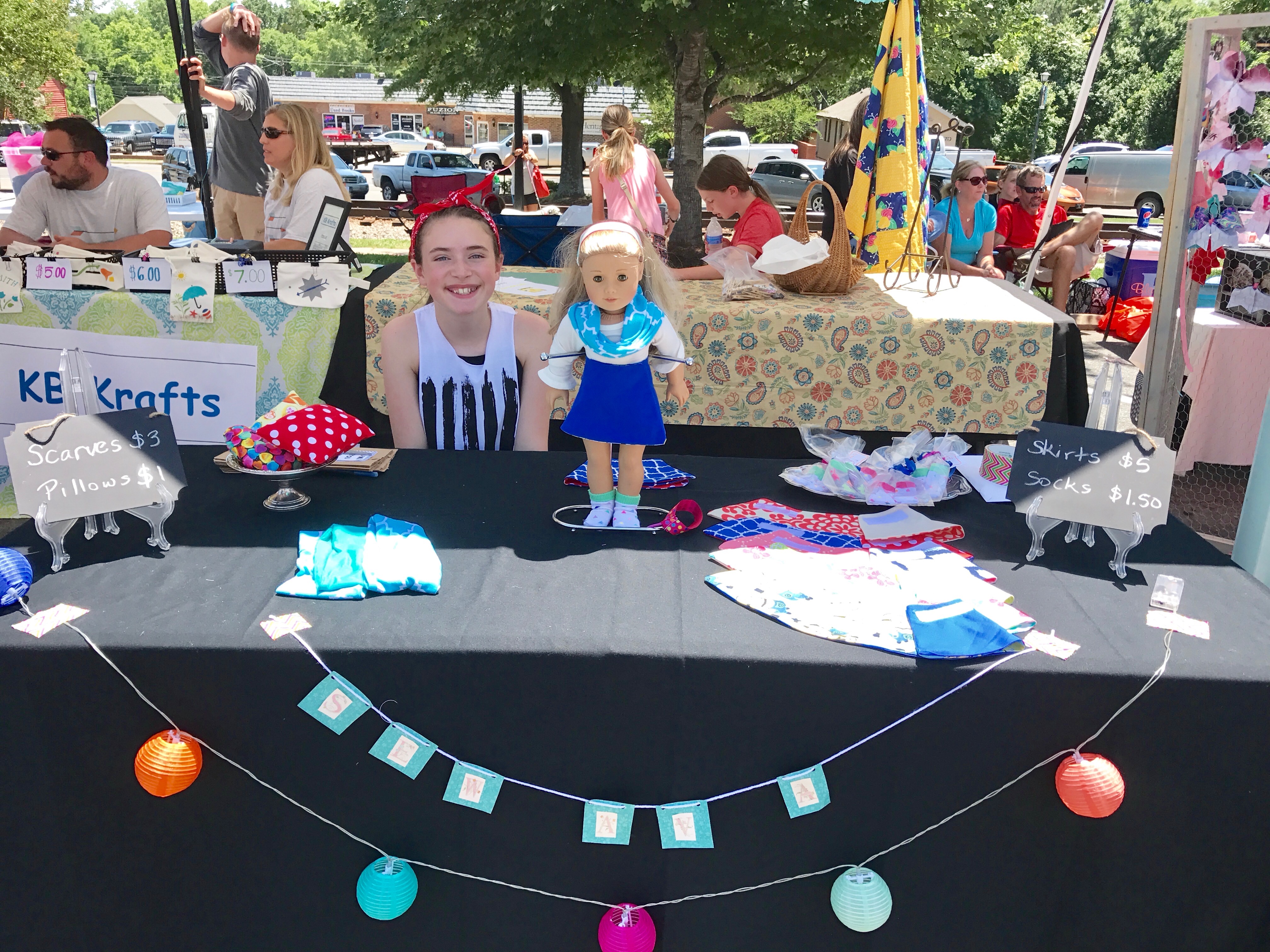 Sew Ava with her creations…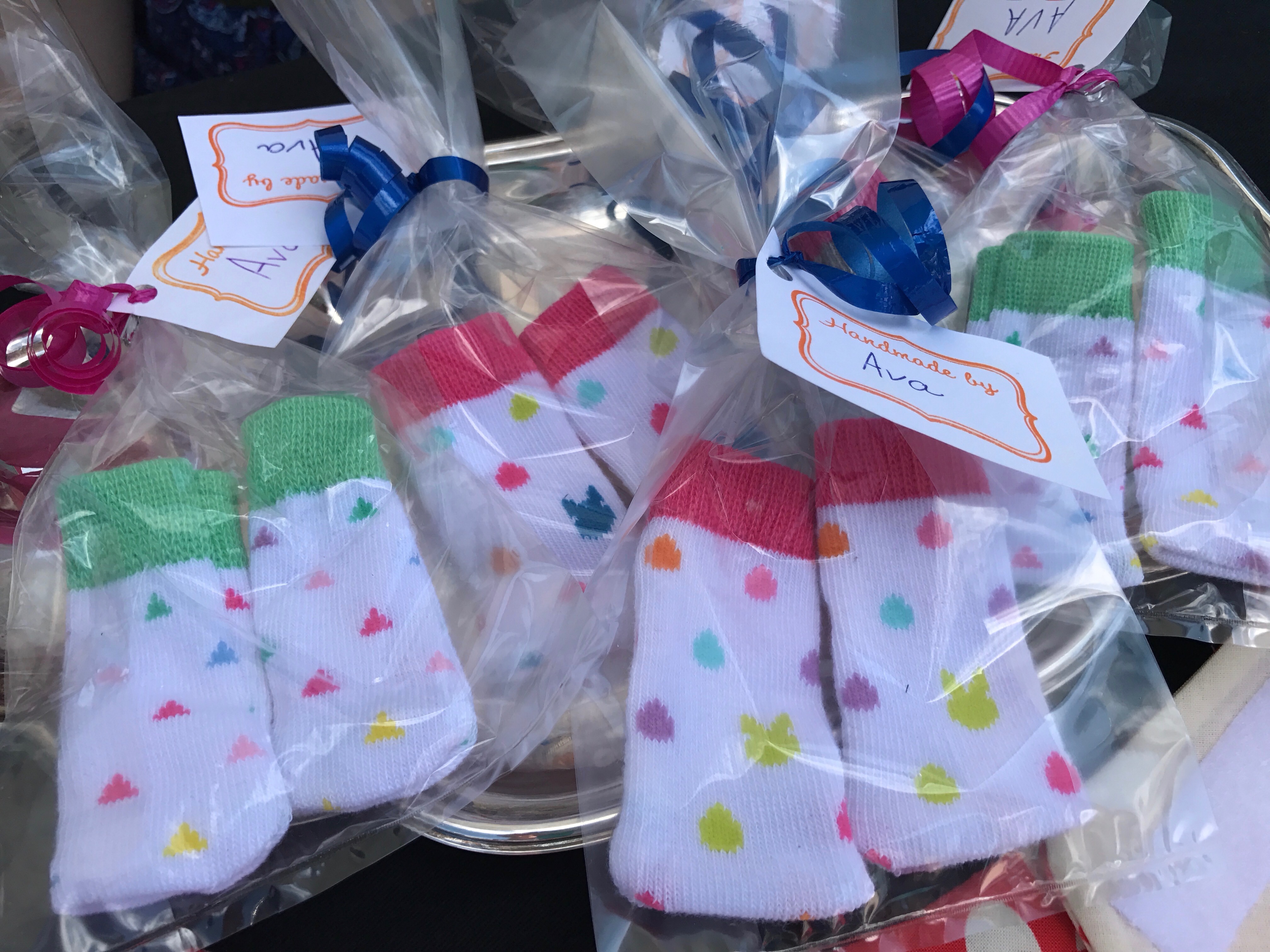 Doll socks…aren't they adorable?!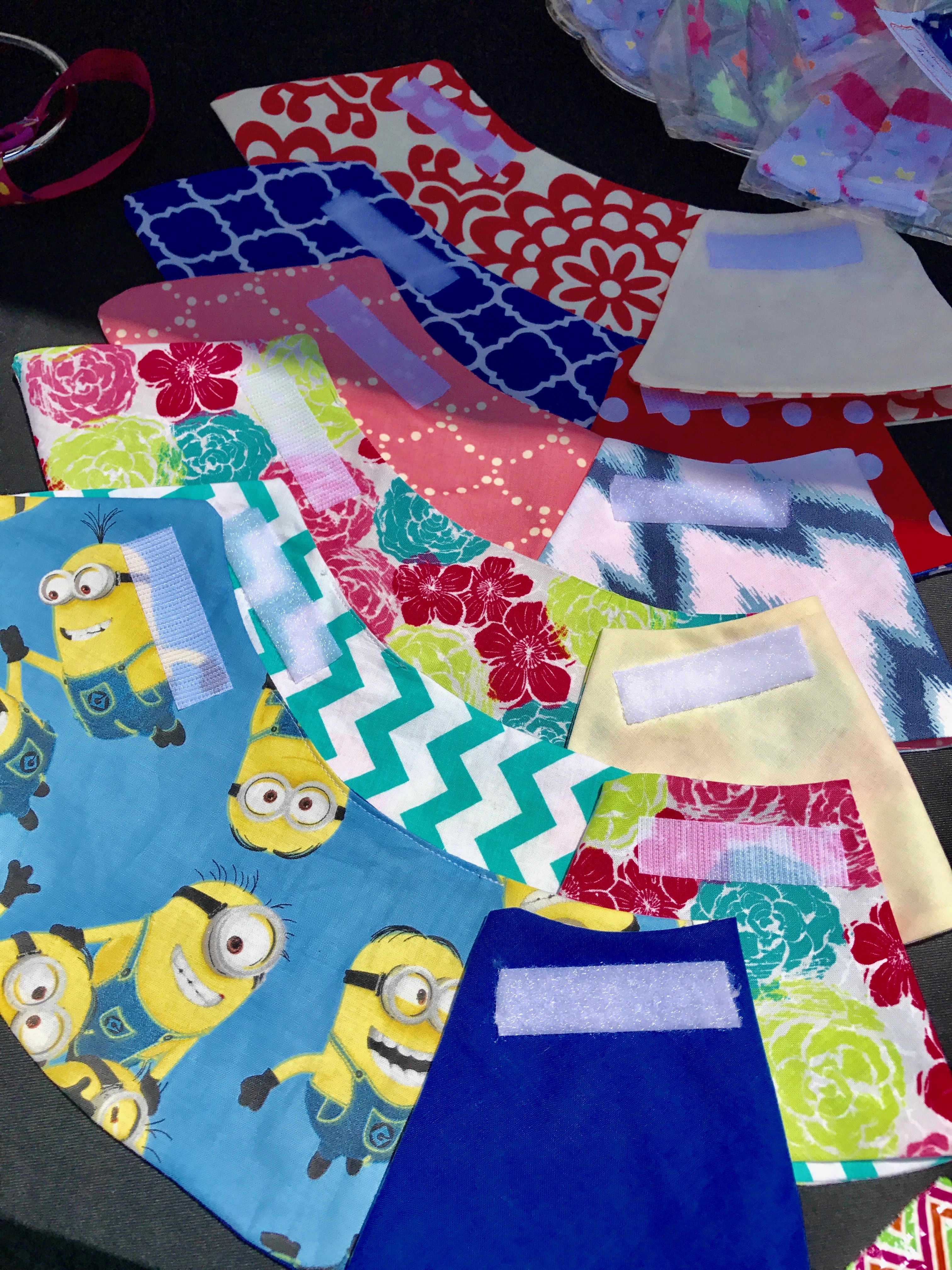 Reversible wrap skirts…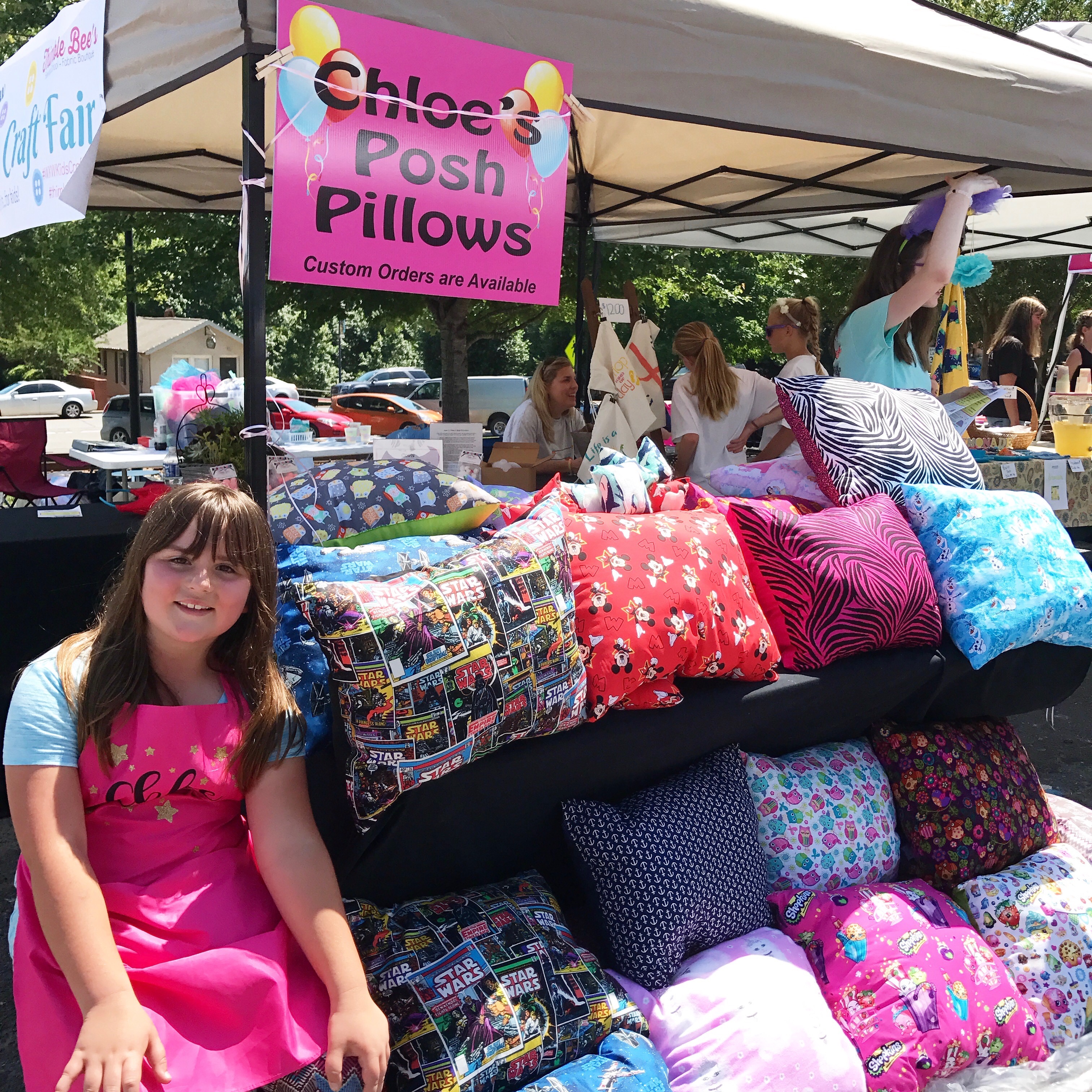 Chloe's Posh Pillows with her amazing selection—the perfect travel pillow!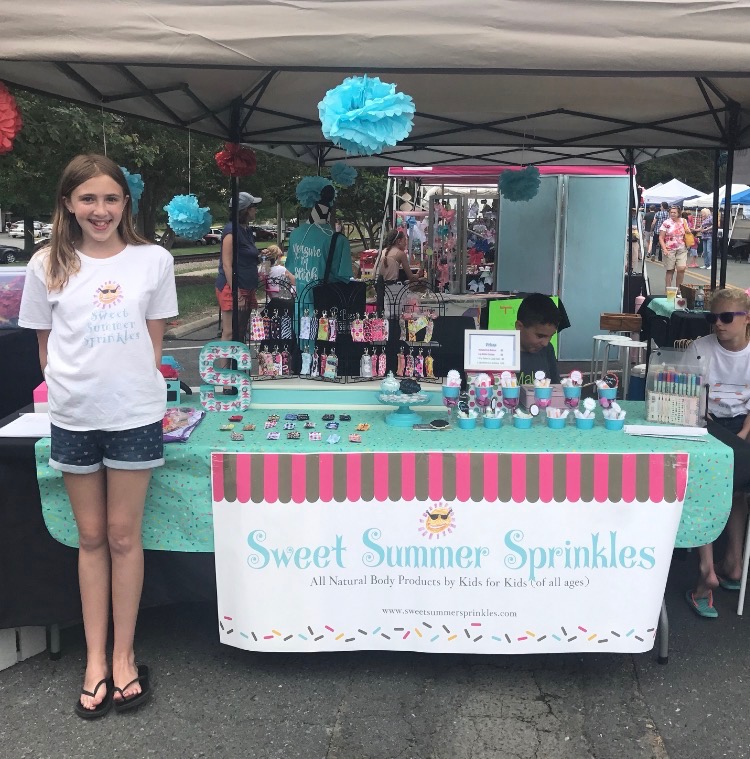 Sweet Summer Sprinkles had a wide variety of all natural lip balms and handmade lip balm cozies…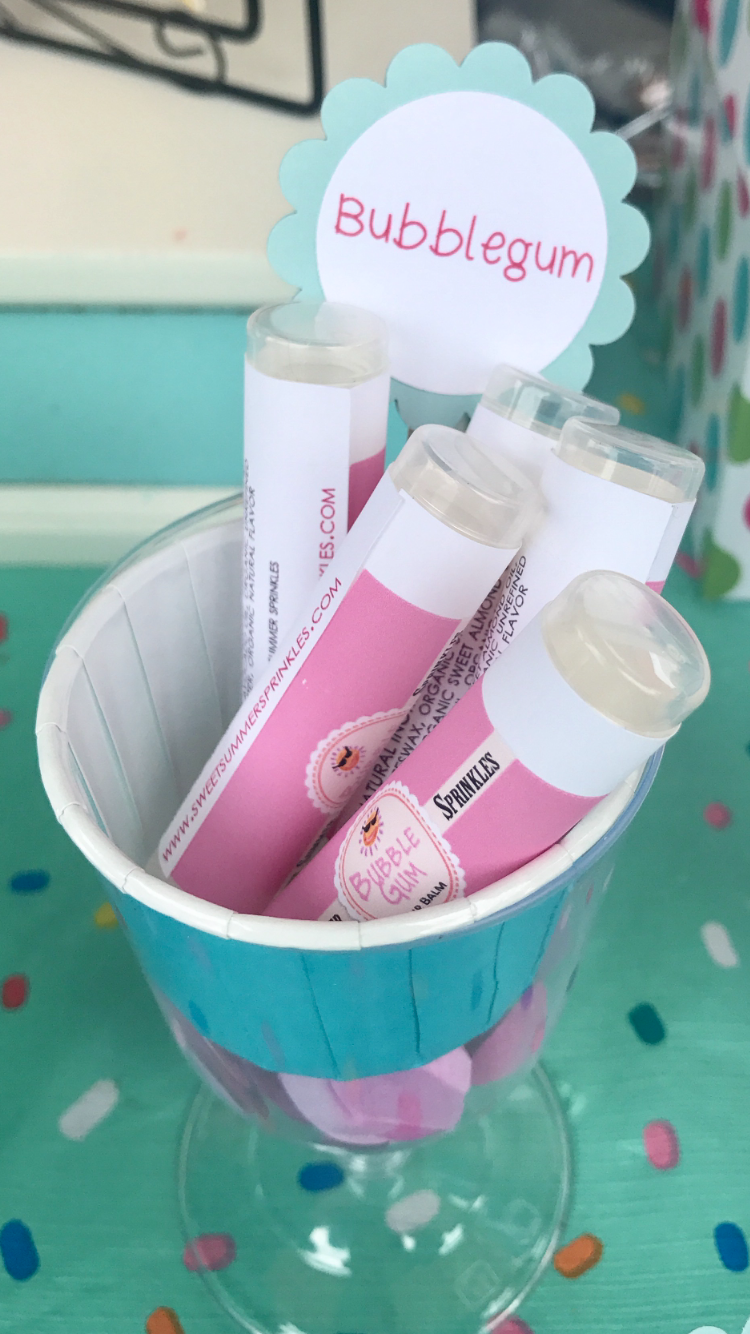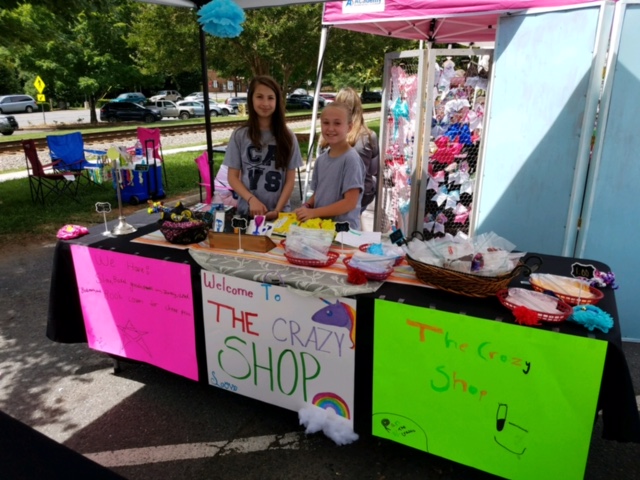 The Crazy Shop with all their handmade goodies.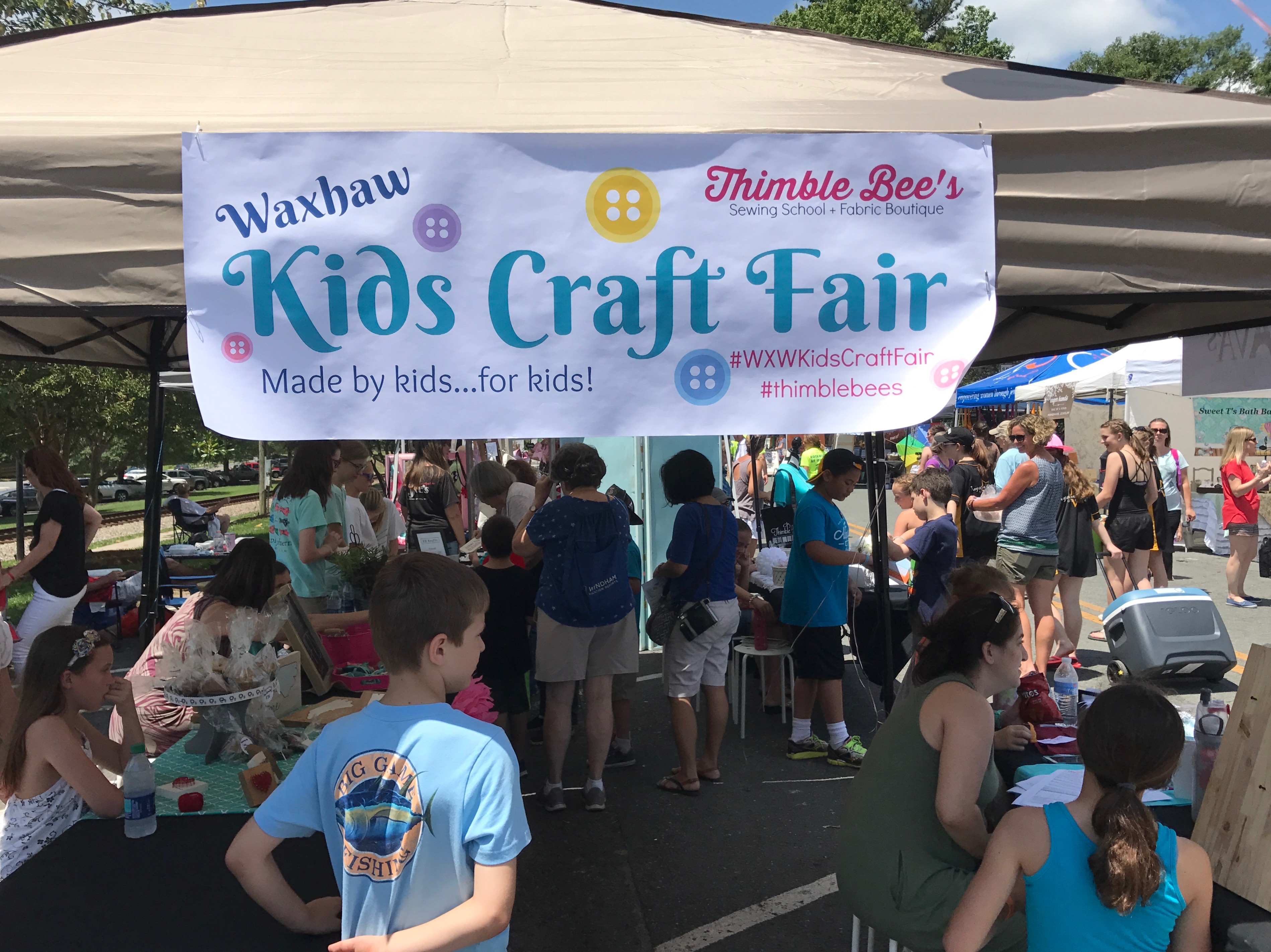 Girls, again I'm so proud of you and your hard work in preparing for this event! You are AMAZING and I can't wait to see where your creativity and entrepreneurial spirit takes you! Speaking of, I would have LOVED to taken everyone over to the Waxhaw Creamery in celebration of your hard work, especially the Saturday girls who fought the heat and kept smiling through the sweat! However, I am sending you each a $5 gift certificate to enjoy a scoop of ice cream on me!
And now it's time to reveal the winner of our "Most Creative Booth" GIVEAWAY! She receives a $25 Amazon Gift Card (to purchase supplies/invest in her business), a $25 Thimble Bee's gift card, and a We Love to Sew craft book by Annabel Wrigley!
And the winner is…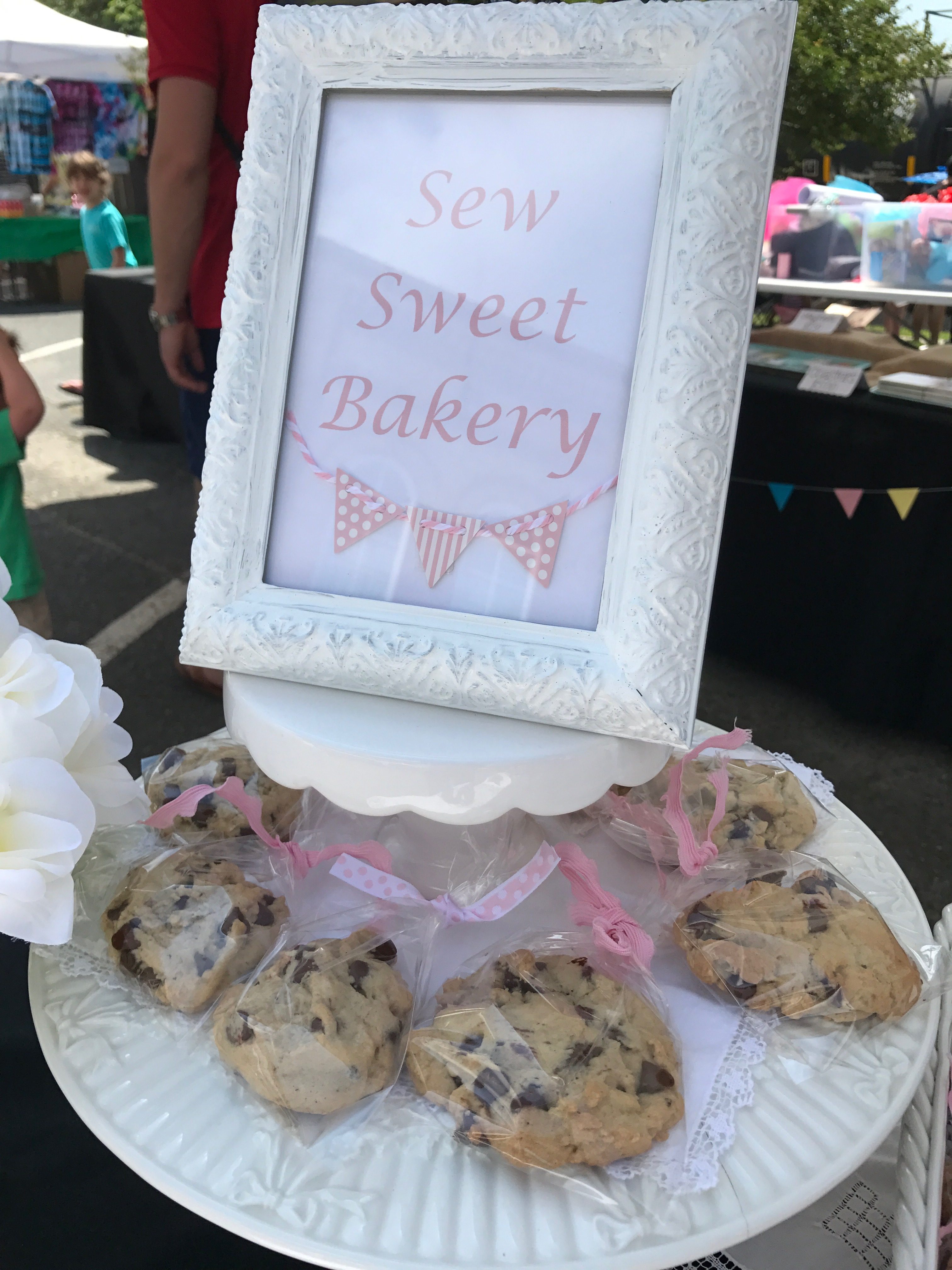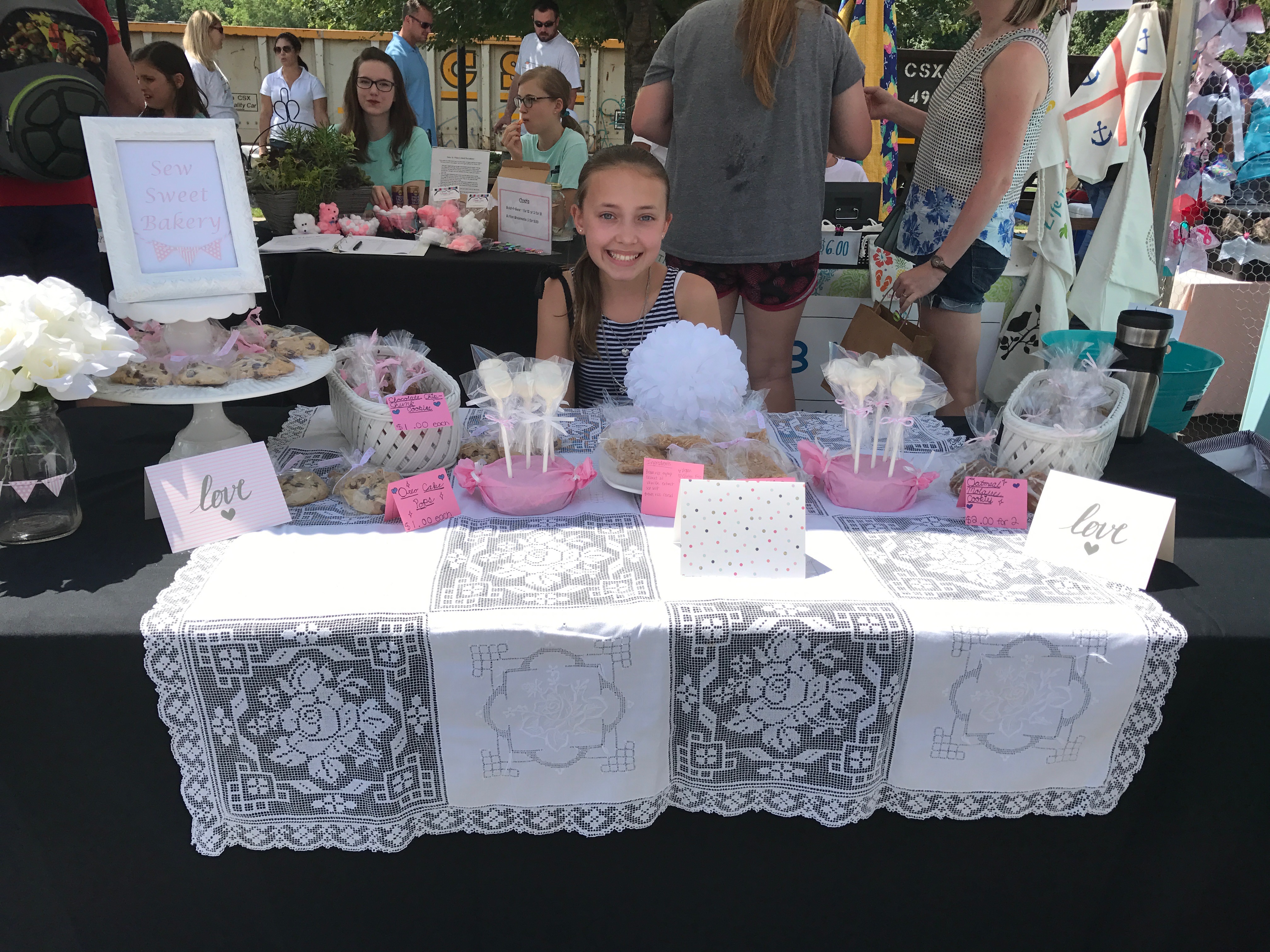 Sew Sweet Bakery with her delicious baked goods…

Who doesn't love Chocolate Chip Chunk Cookies?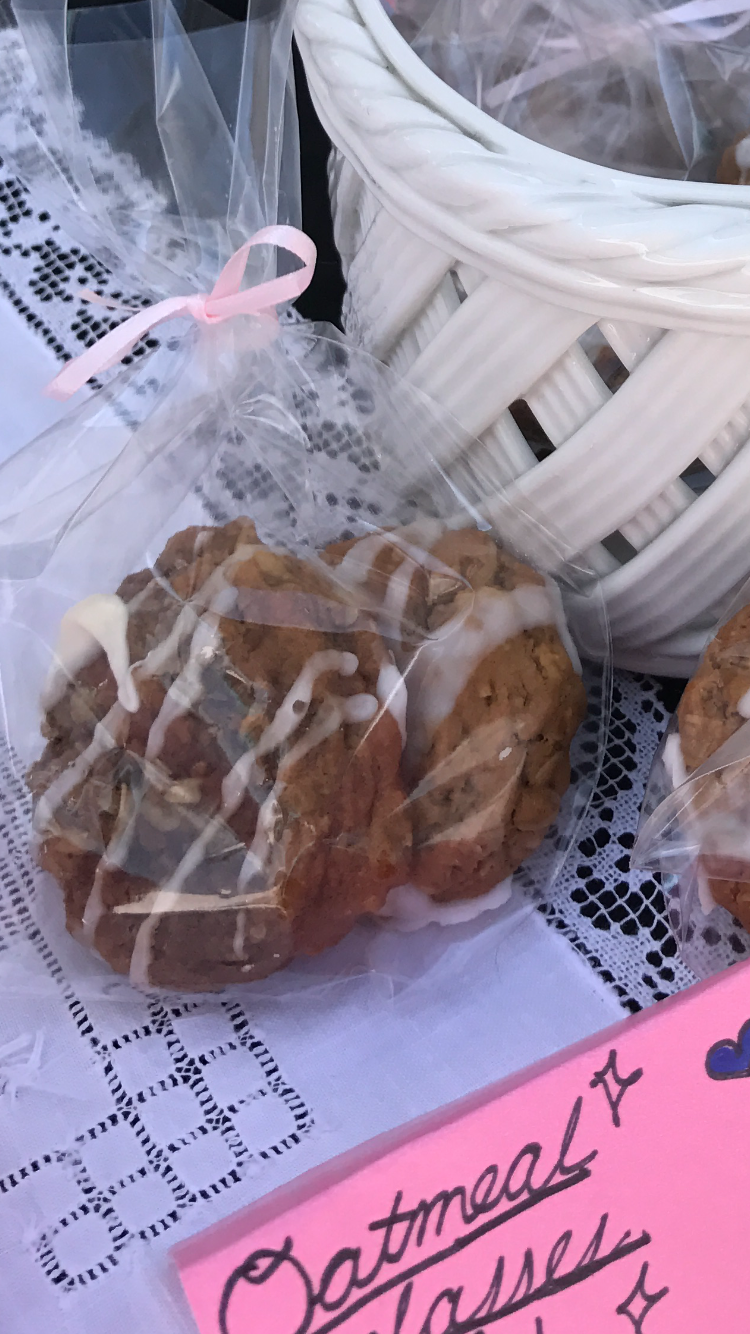 A fun fact, Sew Sweet Bakery used an early 1900's recipe for the Oatmeal Molasses cookies.
Congratulations, Sew Sweet Bakery!
Also, thank you to everyone who came out to show your support and encourage these girls! Your purchases helped validate and motivate them which means a lot!
And last but not least, a BIG thank you to friends who braved the rain and helped us tear down and pack up before the storm rolled in.
Much love to you all,
Ms. Jen