Hi lovelies! I'm trusting that you had a fantastic Christmas and cheerful New Year! Wishing you all the best in 2016, may it be filled with happiness, creativity, and spectular sewing success!
Just for you beginners and newbies, here's a few cute sewing practice sheets for January!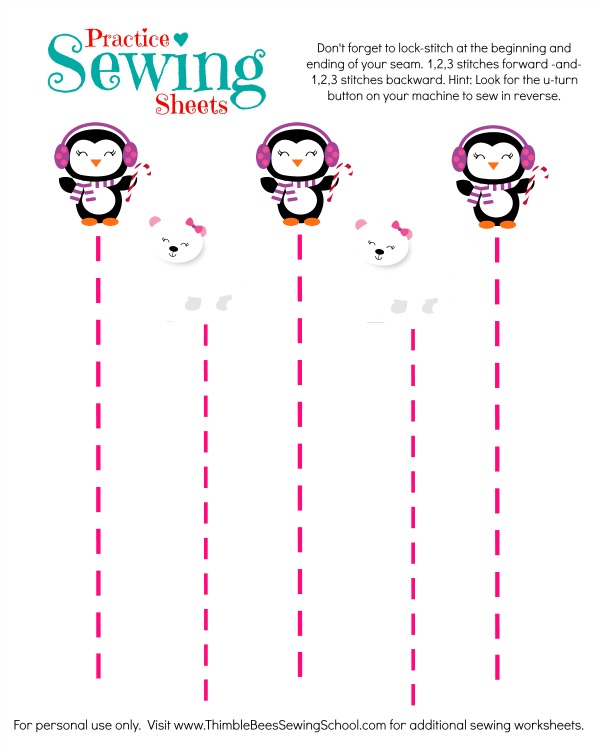 Practice Sewing Sheet How-To:
Download and print.
Don't thread your machine (the threads won't cooperate with the paper) – the needle will leave a trail of little punched holes for you to see how well you stayed on the line.
Start practice sewing and have fun!
Download here: January Practice Sewing Sheet – Straight Lines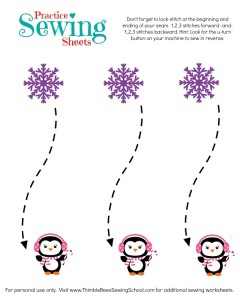 Bonus Sheets: Curves and Pivots :: If you are a student at Thimble Bee's, you will receive the additional bonus sheets free via email! If you're not a student, you can still join in on the fun! Simply join our email list by entering your email address in the subscribe box (near the top of this page–towards the right). We'll make sure to email you the additional pdf's!
I hope you find these practice sheets helpful! Feel free to share this with other sewing-loving friends!
XOXO, Jen