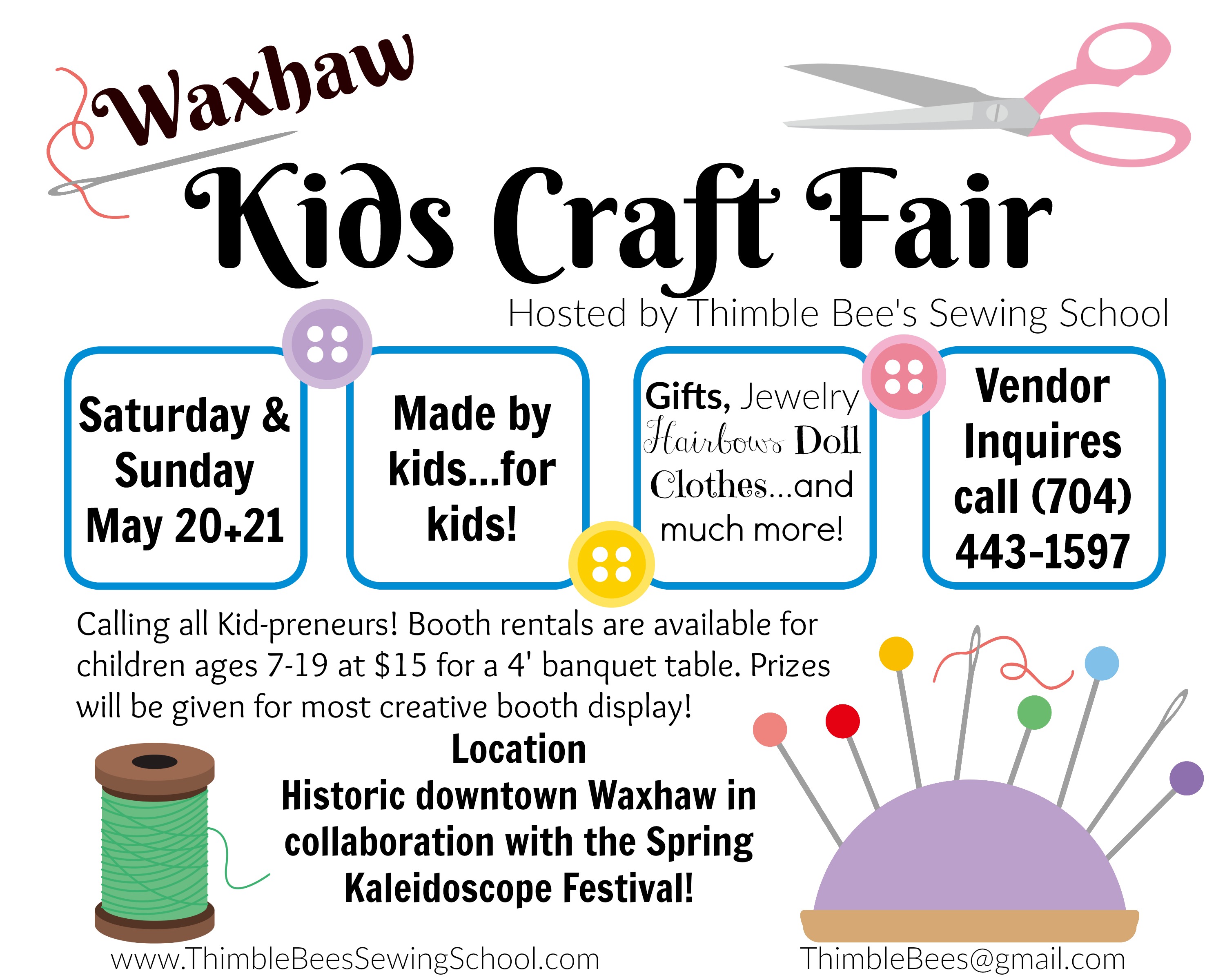 Calling all creative kids…
We are now taking reservations for the 2nd Annual Waxhaw Kids Craft Fair!  If you love to create handmade items, we invite you to join us!
All items must be made by children ages 5-17. (It's NOT required that you're a Thimble Bee's student to participate in this event, we invite all area kid crafters to join in on the fun!)
This year we are excited to host the event in participation with the Spring Kaleidoscope Festival in downtown Waxhaw.  The festival is being held on Saturday, May 20 and Sunday, May 21.  We have Craft Fair booths available during the following times:
Saturday @ 10am-2pm
Saturday @ 2pm-6pm
Sunday @ 12pm-3pm
Sunday @ 3pm-6pm
Booth rental is $15 for a 4′ banquet table.
Tables will be provided.  Crafters are responsible for providing their own chairs, tablecloth, drinks/snacks, and handmade goods.
This event is outdoors (covered tent).  We will be located near the Bike Depot on Main Street.
If you are interested in reserving a booth, complete the form below.
If you have any questions concerning this event, please contact us at ThimbleBees@gmail.com.  Thank you for your interest in the Waxhaw Kids Craft Fair!
REGISTER BELOW!