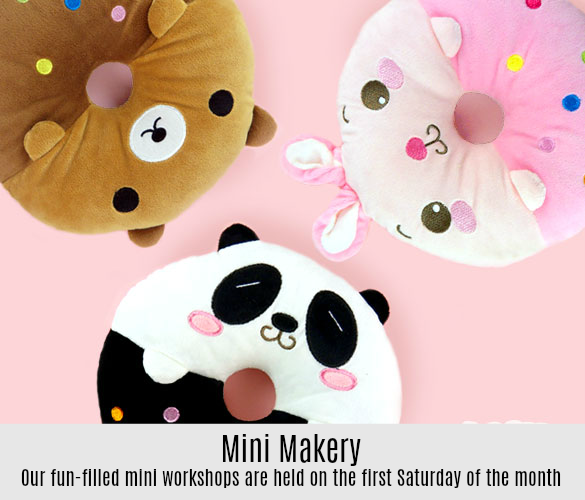 Join us for a fun-filled afternoon at Mini Makery!
We will cook up something different each month.  (Kits will be on display at the studio, so swing by and see what's new!)  Students will have the opportunity to choose from a variety of pillow designs such as donuts, cookies, cupcakes, emojis, + seasonal secret surprises!
Age: 7 years old+
Experience: Beginner friendly
Date: First Saturday of the month
Time: 1pm-3pm
Cost: $40 all materials included
Register Below!