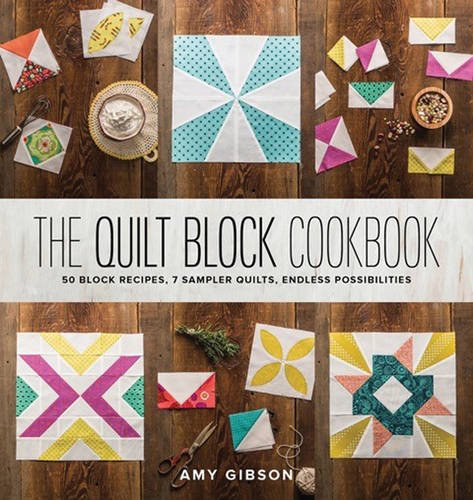 Block of the Month 2018
The Quilt Block Cookbook by Amy Gibson
We are excited to announce our 2018 Block of the Month club, The Quilt Block Cookbook by Amy Gibson!
By signing up you will receive a kit including the fabric and instruction for one block per month.  BOTM will meet once a month where you will receive step by step instruction for that month's quilt block.  By the end of December 2018, you will have finished your quilt top consisting of twelve Quilt Cookbook quilt blocks.
We're committed to providing a place for beauty, inspiration, and creative play.  Bringing people into community and sharing in the creation experience is at the heart of our little school!  Beginners are always warmly welcomed!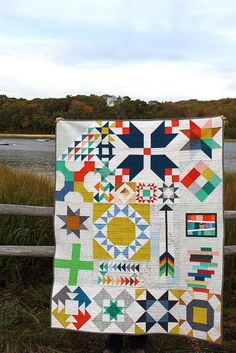 Facebook Group: Thimble Bee's BOTM, has been created as a space for you to ask questions and receive feedback from our amazing quilting instructor, Sonia Plyler.
Class cost: $50 is due upon registration.  This cost covers your first month's kit and your copy of The Quilt Block Cookbook.  You will be invoiced $25 on the 1st of each month thereafter.  Monthly payments are considered late after the 5th of the month.
Commitment: Block of the Month is a 12 month commitment. Program and membership fee cannot be canceled.
Discount: All Block of the Month members will receive 10% off additional fabric purchases

2018 Schedule
(Class is always the second Saturday of the month)
January 12 @ 2pm
February 10 @ 2pm
March 10 @ 2pm
April 14 @ 2pm
May 12 @ 2pm
June 9 @ 2pm
July 14 @ 2pm
August 11 @ 2pm
September 8 @ 2pm
October 13 @ 2pm
November 10 @ 2pm
December 8 @ 2pm